Women in Medicine
WOMEN IN MEDICINE SECTION
The number of women in medicine is steadily rising and in 2019, more women than men enrolled in medical school. MSDC's Women in Medicine Section is physician-led and is dedicated to address the needs of women in medicine. The Section is open to women and men.
Purpose:
to increase the number and influence of women physicians in leadership roles both within the greater District of Columbia medical community and MSDC; provide a networking and mentoring forum for women physicians; and discuss issues important to women physicians, i.e. women's health.
Programs and Activities:
Since its inception, the Women in Medicine Section has hosted a wide range of in-person and virtual events to further its cause. Highlights of the section's innovative programming include but are not limited to a workshop on work-life boundaries, imposter syndrome and the impact of COVID-19 on women in academic medicine, and a tour of a woman-owned distillery.
If you would like to get involved in the Women in Medicine Section, sign up
here
.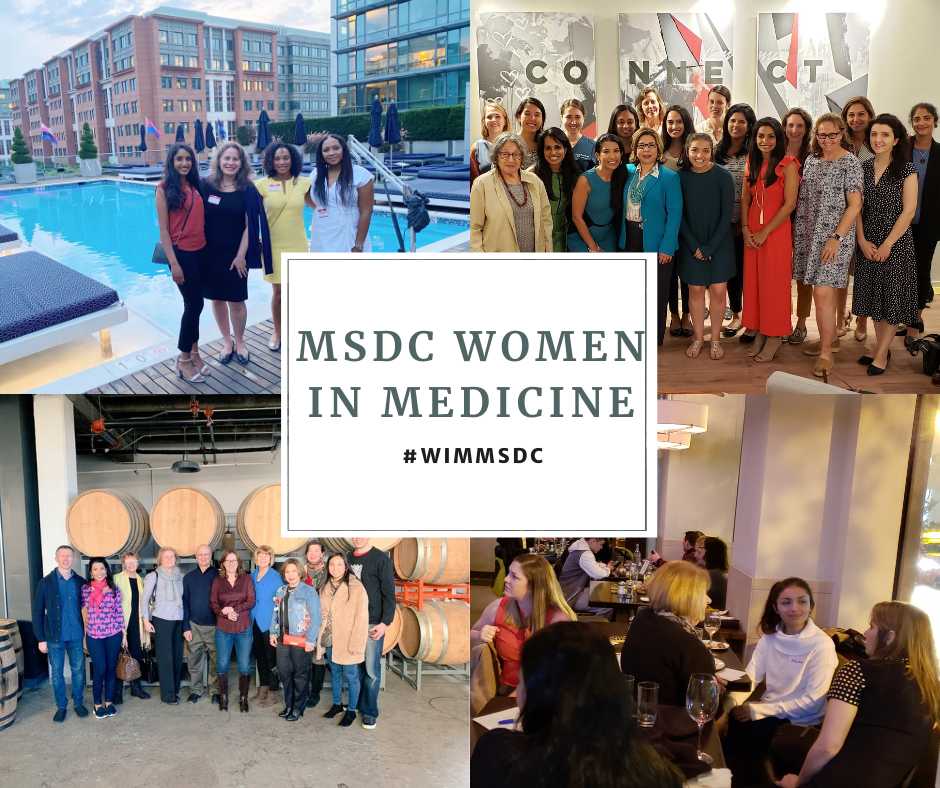 MSDC's Current Women Physician Leaders
Dr. Susanne Bathgate (President-elect)
Dr. Kirstiaan Nevin (President)
Dr. J. Desiree Pineda (Board Chair)
Dr. Laurie Duncan (Secretary)
Dr. Theresa Stone (At-large)




Women In Medicine
Financial Services Partner

"While the coronavirus is affecting every area of our lives, many women are encountering a unique set of pressures. We're taking concrete action to help improve women's experiences. We will speak to these new challenges head-on, with timely and relevant insights and advice that can make a real difference in the lives of women today."