Physician Thought Leadership
Physician Thought Leadership Resource Center
Part of our role as a professional medical society is to be a resource provider for our members. We are fortunate to have created partnerships and alliances with organizations that seek to provide educational and support materials that can be support of our member's efforts to provide the best in care to their clients. We encourage our members to engage with the content presented here and reach out to the providers should they wish more information and support.
Health and Wellness Resources
Vida Fitness
PCRM
VIDA Fitness
, the Health and Wellness Partner for MSDC's Healthy Physician Program, is working to continuously improve the health and wellness of our healthcare professionals and their patients. We believe that exercise and nutrition are critical components of the health care continuum along with a restful night's sleep. VIDA Fitness provides each new client with a personalized onboarding service to set realistic goals and identify potential roadblocks. We have worked with our
Medical Advisory Board
to create a referral pathway for physicians and medical providers to help their patients make long-term lifestyle changes. One example is the
Evolve Wellness Program
, which is our approach to comprehensive wellness.
Evolve is an insurance eligible, results driven program available virtually or in person. Each participant receives an initial assessment, personalized attention, and group socialization throughout the 12-week program. VIDA's board-certified registered dietitians lead each session and participants have unlimited access to our exercise facilities and group fitness classes.
Click here
for a full program overview. Most CareFirst members pay nothing out-of-pocket. Non-CareFirst members may use Health Savings or Flex Spending Account (HSA/FSA) funds for the program.
For more information, visit
vidafitness.com
or contact:
Aaron Moore
Director of Operations
Office: (202) 939-2566
aaron@vidafitness.com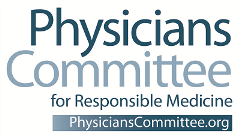 The Physicians Committee for Responsible Medicine is leading a revolution in medicine—putting a new focus on health and compassion.
Through initiatives such as our annual
International Conference on Nutrition in Medicine
,
Continuing Medical Education in nutrition
, and
Nutrition Guide for Clinicians resource
, we are actively engaging with physicians and medical students to provide a better understanding and application of nutrition in medicine.
And we are also building a new way of viewing research. Since 1985, the Physicians Committee has been working tirelessly for alternatives to the use of animals in medical education and research and advocating for more effective scientific methods.
Our staff of physicians, dietitians, and scientists is working with policymakers, industry, the medical community, the media, and the public to create a better future for people and animals. Learn more at
www.pcrm.org
.
Practice Management
Perla
Diamond Financial 401k Plan
Med Chi Network Solutions

Perla is a one-stop site to help you find trusted legal, accounting and other advisors with healthcare experience for your practice. Perla offers:
* vetted, trusted advisors only
* a variety of areas of expertise (legal, finance and banking, accounting, practice management, and more) in one place
* simple design that is free to use (for MSDC members)
* NEW: guide to physician employment agreements
The MSDC portal is open! Visit https://members.msdc.org/page/Perla (Login required)

MSDC is pleased to offer an association-sponsored 401k Multiple Employer Plan (MEP). This Group 401k/Profit Sharing Plan is a great way to potentially save money and time and minimize risk on your plan by reducing administrative costs, administrative duties and fiduciary responsibilities. Generally, 401k / Profit Sharing plans are priced on the size of a plan, but with this MEP, MSDC was able to negotiate pricing of a $15 Million plan for smaller $1-3 Million plans. Should you wish to learn more about how this plan can lower costs and streamline the administration of your practice's 401k/Profit Sharing Plan, please contact our plan representative Chris Burgos at 302.366.0366 or Christopher.Burgos@dsfg.com.
MedChi, the Maryland State Medical Society, created MedChi Network Services (MNS) to offer management services to improve practice revenue. Contact us to learn how we can provide credible, physician-centric resources to help your independent group thrive. Tel: 888-507-6024 Email: info@medchiservices.org
Financial Planning
Truist
Merrill Lynch
Asset Strategy

Our Medical Specialty Group provides a dedicated team with tailored solutions to meet the unique financial needs of physicians and their practices. Of particular interest today is Practice Strategic Alternatives.
Visit www.suntrust.com/medicalinsights
Contact: Michelle Hughes, Vice President - Client Advisor, 202.879.6302 michelle.hughes@truist.com

Our team (The Hasenberg Hartsock Group) provides the service and attention of a boutique-like firm while delivering the resources of a global platform.
Contact: Mohanad (Moe) Elhag, 202-659-7272, mohanad.elhag@ml.com
Technology for your practice
Hologic
CRISP DC
Babyscripts
Dr First
Medical partners
Mid-Atlantic Permanente Medical Group
Pfizer
Janssen
Atlantic Health Partners