Physician Resource Center: Thought Leadership
Physician Thought Leadership Resource Center
Part of our role as a professional medical society is to be a resource provider for our members. We are fortunate to have created partnerships and alliances with organizations that seek to provide educational and support materials that can be support of our member's efforts to provide the best in care to their clients. We encourage our members to engage with the content presented here and reach out to the providers should they wish more information and support.
Click the arrows next to each category to learn more.
Health and Wellness Resources
District Addiction Consultation Services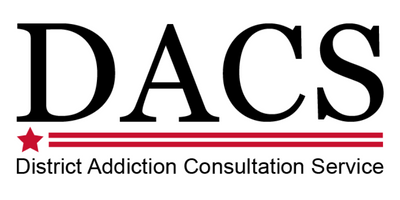 DACS provides support to primary care and specialty prescribers in addressing the needs of their patients with substance use disorders and chronic pain management. All services are free and include:
Phone consultation for clinical questions provided by expert addiction medicine specialists
Education and training opportunities related to substance use disorders and chronic pain management
Assistance in the identification of substance use and behavioral health resources and referrals that meet the needs of the patients in your community.
Funding for DACS is provided by The District of Columbia Government, DC Health, Health Regulation and Licensing Administration (HRLA), Pharmaceutical Control Division (PCD). DACS is administered by the University of Maryland School of Medicine staff and faculty.>
Practice Management
Perla
United Healthcare
Rx4Miracles


Perla is a one-stop site to help you find trusted legal, accounting and other advisors with healthcare experience for your practice. Perla offers:
* vetted, trusted advisors only
* a variety of areas of expertise (legal, finance and banking, accounting, practice management, and more) in one place
* simple design that is free to use (for MSDC members)
* NEW: guide to physician employment agreements
The MSDC portal is open! Visit https://members.msdc.org/page/Perla (Login required)
For more information about this solution, visit PERLA.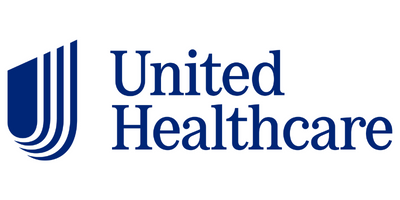 UnitedHealthcare Dual Complete Special Needs Plans (SNP) offer benefits for people with both Medicare and Medicaid. These SNP plans provide benefits beyond Original Medicare, such as transportation to medical appointments and routine vision exams. Members must have Medicaid to enroll.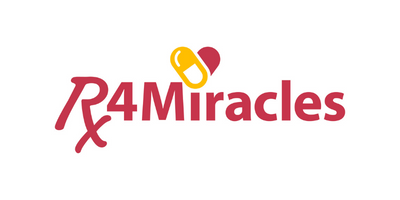 Rx4Miracles can help relieve the "sticker shock" your patients feel each time they pay for a prescription. The Rx4Miracles Prescription Savings Card provides savings for both brand and generic medications, requires no enrollment, no income requirements and is open to everyone. Rx4Miracles also generates funds which go back to Children's Miracle Network Hospitals to support their efforts to improve and change pediatric healthcare and its impact on kids, families, and communities. Funds granted through our partnership with Children's Miracle Network Hospitals help deliver specialized care, critical research, equipment, and resources necessary for hospital teams to provide life-saving care to the children in our community.

Rx4Miracles helps uninsured and underinsured individuals afford their prescription medications. However, Rx4Miracles can also be used by individuals who have health insurance coverage with no prescription benefits, which is common in many health savings accounts (HSA) and high deductible health plans. Additionally, individuals who have prescription coverage can use Rx4Miracles for non-covered medications.

In collaboration with Children's Miracle Network Hospitals we are working to save and improve the lives of as many children as possible.

Savings for you. Funds for them.

Click here to view a flyer with information.
Financial Planning
Truist

Our Medical Specialty Group provides a dedicated team with tailored solutions to meet the unique financial needs of physicians and their practices. For insights and solutions, visit the sites below or contact us directly.
Medical | Wealth | Truist

Money and Mindset Podcast | Truist

Contact: Michelle Hughes, Senior Vice President – Medical Wealth Advisor, 202.879.6302 michelle.hughes@truist.com

Technology for your practice
CRISP DC

CRISP DC
is a regional Health Information Exchange (HIE) serving the District of Columbia. We are a non-profit organization advised by a wide range of stakeholders who are responsible for health care throughout the region. Participating in a health information exchange offers a system-wide view of the care your patients receive across the District.
Our main goal is to is to deliver the right health information to the right place at the right time —providing safer, timelier, efficient, effective, equitable, and more patient-centered care. We are committed to ensuring that District providers are securely sharing data to facilitate better patient care, reduce costs, and improve overall health outcomes.
For more information on CRISP DC log onto
dc.crisphealth.org
Medical partners
Compassion & Choices
Pfizer
Janssen
Atlantic Health Partners

Compassion & Choices believes the goal of good end-of-life care is to prevent as much physical and emotional suffering as possible. Not aimed at curing illness, the focus is on comfort, dignity, and quality of life. For many, it is reassuring just to know that options exist. There is no one right answer or choice; preferences vary from person to person. Candid conversations are crucial to ensuring patients get the care they want at the end of life, so it's important to discuss these priorities not just with patients, but with their families and other loved ones and put those priorities in writing whenever possible.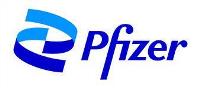 For information on the Pfizer-BioNTech COVID-19 vaccine, see this Fact Sheet for Healthcare Providers (May 20, 2021)

Creating a future where disease is a thing of the past
.
We are Janssen, the Pharmaceutical companies of Johnson & Johnson. We are focused on treating and preventing some of the most complex and devastating diseases of our time in oncology, immunology, neuroscience, infectious diseases & vaccines, cardiovascular & metabolism, and pulmonary hypertension. We pursue the most promising science, wherever it might be found. Learn more at
www.janssen.com
.

Atlantic Health Partners is MSDC's vaccine buying partner to support member immunization efforts. AHP offers most favorable vaccine prices, terms, and purchasing support.
For information about the program please contact Jeff or Cindy at 800-741-2044 or
info@atlantichealthpartners.com
www.atlantichealthpartners.com
Thought leadership articles