Physician Advocacy, Community, and Know-how
MSDC understands the highs and lows of practicing medicine in the chaos of today's healthcare environment. That's why we offer valuable regulatory and legislative advocacy, physician networking opportunities, plus high-quality programs and assistance, and need-to-know information.

Advocacy... by and on behalf of physicians
Need-to-know information about the profession of medicine

Practice management programs and practice/ licensure assistance
Events that help physicians connect, learn, grow and give back
FEATURED BENEFIT
MSDC's Healthy Physician Program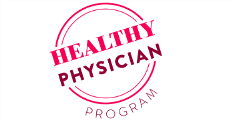 is a comprehensive physician wellness program that provides consulting, resources and templates to address moral injury and burnout.
Advocacy
MSDC advocacy: MSDC members and staff regularly meet with DC Councilmembers, the Mayor's Office, DC Health, DC Board of Medicine and Pharmacy, DC's Medicaid Program and the local Medicare Administrative Contractor to educate them on your behalf. Read more about MSDC's advocacy and success.
Advocacy committee: Our physician-led advocacy committee shapes MSDC advocacy positions.
Testifying at DC Council hearings: MSDC helps train and arrange for physicians to testify before the DC Council.

---
Information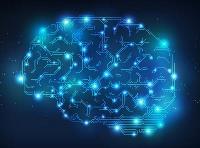 MSDC eNewsline. A curated compendium of current medical news and legislative developments that impact your practice, from Medicare requirements, licensure and discipline to scope of practice and insurer practices and policies .
Alerts (public health/legislative/regulatory). Breaking alerts on public health threats such as prior authorization, reporting deadlines, legislative issues and calls to action that impact your daily practice.
Answers for your specific questions. Whatever information you need, MSDC provides personal answers and assistance. Just give us a call or send an email to get the insights you need or to connect with a content expert.
---
Physician Community and Events
There are multiple social and professional opportunities for physicians to connect with one another throughout the year.
Annual Meeting: MSDC's biggest physician networking reception and awards ceremony
Online programs: live and evergreen opportunities to connect over a shared topic interest
Women in Medicine events: social and professional development events targeting women in medicine
Early Career Physicians: social and community-oriented events targeting early career physicians
Discounted/Free Educational Opportunities: CME opportunities at reduced or no cost
Healthy Physician App: connect with colleagues over wellbeing topics.
---
Practice Management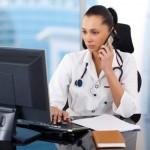 Practice, payer and licensure and assistance

Tutorials and one-on-one assistance with licensure and navigating DC Health
Accelerated connections with DC Health staff on pressing practice issues
Discounted or free in-person and online educational opportunities to help physicians meet CME requirements for relicensure
In disputes with area health insurance plans, we provide one-on-one assistance to ensure you're paid properly
Practice management services

Practice Consulting: MIPS Navigator, contact center staffing, transcription, staffing, consulting and more
401(k): multiple employer plan that reduces costs, time and risk for your practice
Save Time, Cost and Resources: discounted vaccine-buying program, legal assistance to eliminate junk faxes, discounted prescription assistance
Advertising: free and discounted advertising opportunities in eNewsline.

Medical Practice Management Group: Information sharing with other practice managers