Physician Wellbeing Consultation
How to Choose Your Physician Wellbeing Professional
Visit the MSDC member site, register/log-in, and click "physician wellbeing consult" (or cut and paste this URL into your browser https://members.msdc.org/store/viewproduct.aspx?id=16452144). The cost for non-members is $350. There is no cost for MSDC active members (note: if you are a member and are being directed to pay, you may not be logged on. See the sidebar for how to log in to your account.).
Once you complete the process, a confirmation code will be emailed to you. Do not share this code except with your selected professional.
Click on each name below or click on the arrow next to their name. Read their descriptions and explore their websites.
Select a professional that fits your needs and use the form below to contact them.
Once you have a consultation call with your physician wellbeing professional and if you decide they are a good fit, arrange your appointments. Share with the professional your code for your two complimentary appointments.
Have more questions? Check out our FAQ.
Richard M. Allman, MD
Practice Name: Allman Coaching LLC
Website: My profile
Specialty or Focus: Life and leadership coaching for physicians
Describe your practice in 200 words or less: I specialize in life and leadership coaching for physicians who are seeking clarity about personal or professional goals and how best to achieve them. I enable my clients to gain new insights on how to approach problems strategically, guided by their personal goals and values. Coaching topics are defined by my clients and commonly include defining one's personal mission, developing strategic plans, dealing with change or challenging interpersonal relationships, pursuing professional development or personal growth.
I am a board-certified geriatrician with 30 years of experience in leading patient care, education, professional development, research, and quality improvement programs. I have worked as a faculty member within a large academic medical center and at state, regional and national levels for not-for-profit organizations and within the Department of Veterans Affairs. I understand the challenges that physicians and other health care leaders face.
I established my practice as a life and leadership coach after obtaining accredited coach training. I am eager to support physicians and other leaders in achieving their personal and professional goals in the context of ever-changing and challenging health care systems.
How to make an appointment: Email me at richard.mark.allman@gmail.com for more information
Katie Bergmann, CPC
Practice Name: Piko Resources
Website: pikoresources.com
Specialty or Focus: Leadership/executive coaching
Describe your practice in 200 words or less: Listen, learn, live!
"Why?" "Why not?" and "What if?" – I listen for where your energy lies and for obstacles that may be holding you back. Are you making assumptions or interpretations that are limiting your vision of success? I listen for what is not being said, perhaps even being avoided.
What are your goals and aspirations? We explore what is working and uncover what is not serving you well. Awareness is a first step to making positive and intentional change. Forging ahead often involves disrupting status-quo and discovering how to shift your story to one aligning with your own version of success.
Are you living your own life or striving to fulfill someone else's expectations? Are you living the life you want now? Are you creating the life you want ten years from now? Are you living to leave the legacy you desire?
I listen, we learn, you live!

How to make an appointment: Please email me at kbergmann@pikoresources.com
Patrice Ford Lyn, CPC
Practice Name: Catapult Change
Website: https://catapultchange.com/
Specialty or Focus: Executive coaching
Describe your practice in 200 words or less: Feeling stuck, overwhelmed, or at your limit? I get it. And, unfortunately, friends, family, and mentors can't always provide the support we need. We need our own person - someone with tools, expertise, insights, and unwavering dedication to our wellness and transformation. I understand the vulnerability it takes to share your experiences, fears, and desires.
As a bisexual, black, immigrant woman, I also bring a deep appreciation of the ongoing pressures faced by marginalized groups and the ways these truths can manifest in our lives. It is especially important to me that members of or those working with marginalized, vulnerable communities and/or in trauma-rich environments have safe spaces for reflection and rejuvenation. I will create a safe space for you to explore your truth and move to action.
How to make an appointment: Visit this website and schedule your appointment here
Jacqueline Huntly, MD
Practice Name: Athasmed, LLC (Thrive to Lead MD)
Website: thrivetoleadmd.com
Specialty or Focus: Burnout prevention / Career Transformation / Self-Leadership Mastery
Describe your practice in 200 words or less: The core objectives of my coaching practice are to help physicians fully develop their career (clinical and non-clinical) potential, and achieve this in ways that promote joy, resilience, engagement and fulfillment. Burnout, career stagnation/dissatisfaction, and leadership skills development are the particular issues that I work with.
How to make an appointment: Schedule your consultation here
Cathy Lanteri, MD
Practice Name: Lanteri Coaching
Website: Lantericoaching.com
Specialty or Focus: Leadership development; conflict resolution; communications; work-life balance
Describe your practice in 200 words or less: In my coaching practice, physicians gain skills and confidence in navigating daily challenges, resolving conflict on an individual and organizational level, expanding leadership effectiveness, managing stress and refining work-life balance. My work draws from my medical expertise in individual and group dynamics, neuroscience and a background in organizational leadership and communications. My coaching incorporates many cultural perspectives gained from living in many US regions as well as Europe and Hawaii.
How to make an appointment: Email cathy@lanteriCoaching.com, call 781-460-1744 or visit this website
Cheri Shumate ACC, PDC

Practice Name: Impact Business Coaching
Website: Impact Business Coaching
Specialty or Focus: Executive/leadership coaching
Describe your practice in 200 words or less: I excel at helping physicians learn to calm themselves and pivot from unproductive habits and negative thinking to alternative thoughts and positive behaviors. I have a lot of experience helping physicians develop self-awareness, helping them see situations through a different lens, consider the validity of different perspectives, and communicate more effectively with others. Then we work on applying these new skills and behaviors to create productive interactions with hospital administration, colleagues, patients, nurses, etc. Many physicians that I worked with were required to engage in coaching; so, they entered into the engagement feeling punished and angry. In these situations, I have been successful at quickly gaining their trust, so they felt comfortable engaging in the coaching process which led to their motivation and energy to work on goals. I can flex my style to work with many people. I relate to people with analytical mindsets and can help them see things from a people-focused perspective. I have the training and experience to help physicians gain control over their draining emotions and build personal resilience. All with techniques they can use any time to be calm while being fully alert.
How to make an appointment: Email me or call 1-844-SAY-TGIM
Diane Reis, PsyD
Practice Name: Diane Reis, Psy.D, LLC
Website: https://www.psychologytoday.com/us/therapists/diane-reis-washington-dc/82409
Specialty or Focus: Life counselling
Describe your practice in 200 words or less: In my clinical practice, I enjoy working with professional adults of all ages and backgrounds who want to deal with problems they encounter either in the workplace, or with issues in their relationships, or with concerns about family members. I offer a safe and confidential environment in which to talk comfortably about what is causing distress and I work collaboratively to improve a client's well-being. I work with clients in individual therapy, or couples counseling, or family therapy with adults, on a range of issues, including stress/anxiety, work conflicts, adjustment/phase of life issues, depression, trauma, grief/loss, marriage/divorce, self-esteem, parenting, and reproductive issues. If you are experiencing emotional discomfort, feel stuck but want to move forward, or are seeking to make important changes in life that will help toward achieving your goals, I would be happy to speak with you. In addition to my clinical practice, I also am an assistant professor of clinical psychology at George Washington University, where I supervise psychology graduate students. I have two metro-accessible offices convenient to downtown, Capitol Hill, Van Ness, Dupont Circle, Tenleytown and Bethesda/Chevy Chase. Currently I am seeing clients via teletherapy on a HIPAA-compliant platform called Theralink.
How to make an appointment: Contact Dr. Reis by sending an email to diane.m.reis@gmail.com or call 202-577-8183. Calls and emails will be returned within 24 hours or the next business day.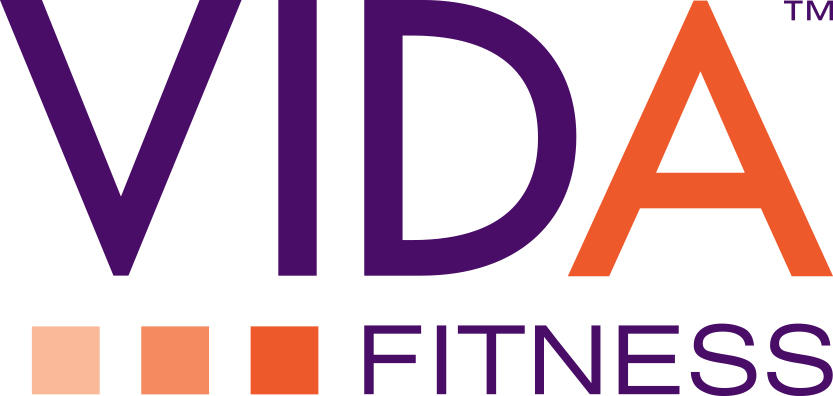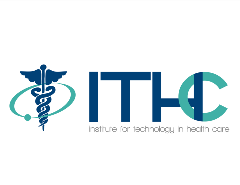 How to log-in to your MSDC online account:
Visit the website https://www.msdc.org/login.aspx
Enter your username and password. If you do not have a password or do not remember creating one, click the "Click here to reset your password" link under the large

"Sign

In" button. If you know your log-in information, go to step 4.
Once you have created a new password, go back to step 1 and proceed.
When you log in, you will be taken to your online profile with MSDC. This is how MSDC knows how and where to contact you, so take a moment to make sure it is up to date. If you need to change anything, click on the "Edit" button in the black bar above the section you want to edit.