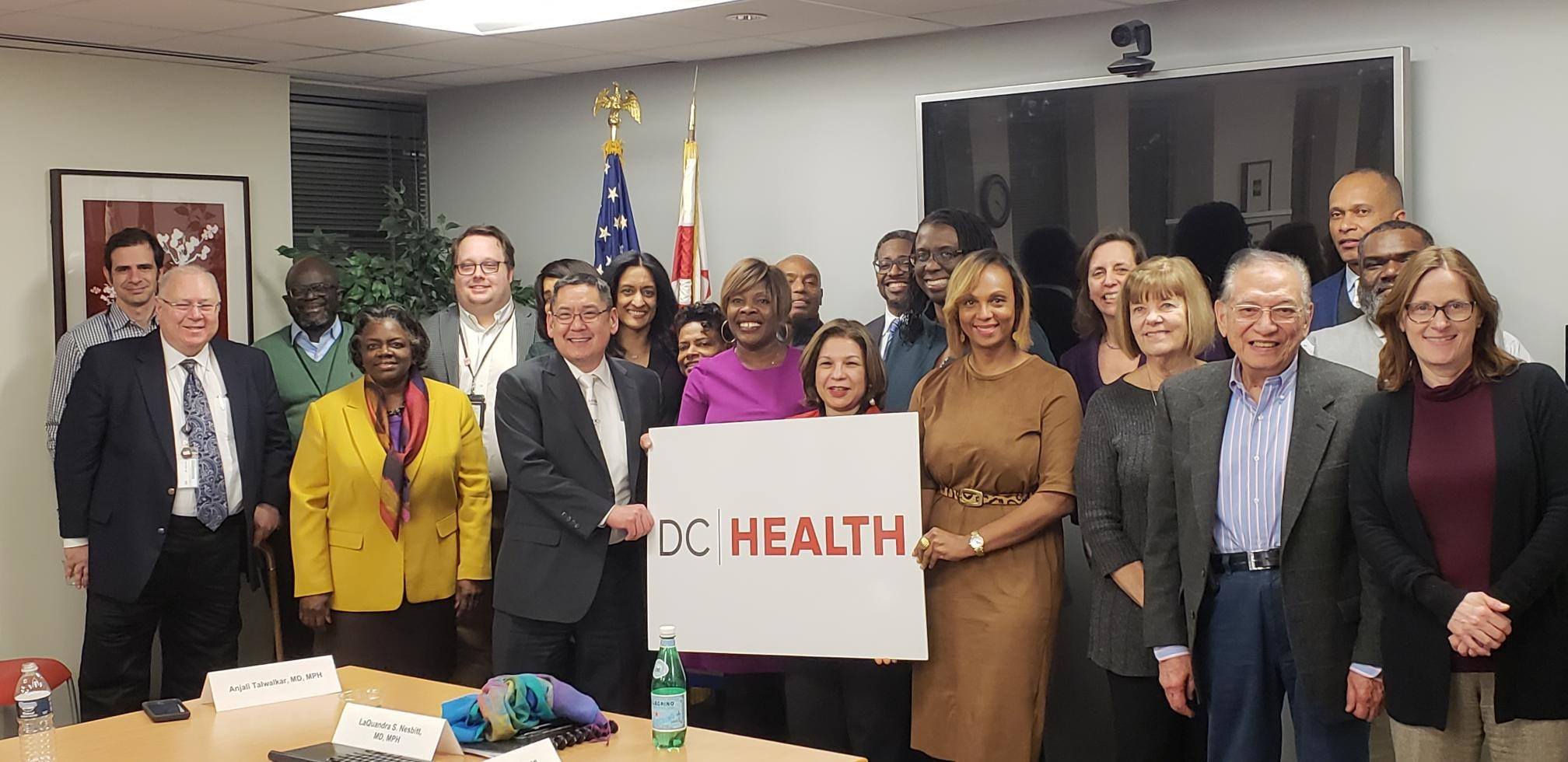 MSDC Board Members
President
Susanne Bathgate, MD
Chair of the Board of Directors
J. Desiree Pineda, MD
President-Elect
Ashesh Patel, MD
Secretary
<Vacant>
Treasurer
Raymond Tu, MD
Executive Committee At-large member
Matthew Lecuyer, MD
Immediate Past President
Kirstiaan Nevin, MD
Executive Vice President
Robert Hay Jr., CAE (ex officio)
Susanne Bathgate, MD (President, 2023)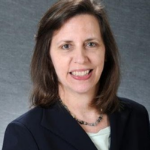 Name: Susanne L. Bathgate, MD
Practice: Maternal-Fetal Specialist, George Washington Medical Faculty Associates / Associate Professor, Department of Obstetrics and Gynecology, George Washington University School of Medicine

Bio: Susanne L. Bathgate, MD is a Maternal-Fetal Medicine specialist and Associate Professor in the Department of Obstetrics and Gynecology. Dr. Bathgate was born and raised in California, completed her undergraduate education at the University of California, Irvine and her medical school education, residency and fellowship in Maternal-Fetal Medicine at The George Washington University. She is board-certified in Obstetrics and Gynecology and Maternal Fetal Medicine. Dr. Bathgate has conducted research in exercise in pregnancy, prediction of preeclampsia and medical complications of pregnancy. She has developed an interest in biomarkers for Preeclampsia. Additionally she has interests in preconception planning, nutrition in pregnancy, vaccinations in pregnancy and later childbearing and collaborative pregnancy care. Dr. Bathgate is sought out as a teacher by many of the medical students in Obstetrics and Gynecology at GW, and directs the 4th year elective in Maternal Fetal Medicine.

Social media: None
Fun fact: Dr. Bathgate grew up on a farm that produced oranges, avocados and persimmons. She still enjoys the outdoors, especially Shenandoah National Park.
Neal Barnard, MD (AMA Alternate Delegate, 2022-2023)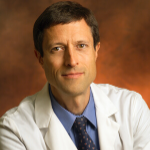 Name: Neal D. Barnard, MD, FACC
Practice: President, Barnard Medical Center, a primary care practice / President, Physicians Committee for Responsible Medicine / Adjunct Professor of Medicine, George Washington University School of Medicine
Bio: Dr. Barnard is originally from Fargo, North Dakota, where his father, an internist, was the diabetes expert for the region. Dr. Barnard moved to Washington for medical school and residency at GWU, and later devoted his time to clinical research and advocacy. His NIH-funded diabetes research, focusing on nutrition, paved the way for viewing type 2 diabetes as a potentially reversible condition for many people. His team has also identified innovative dietary approaches to weight problems, lipid disorders, dysmenorrhea, vasomotor symptoms of menopause, and other conditions. He has written 20 books for medical and lay readers.
Julian Craig, MBBS (At-large Director, 2022-2023)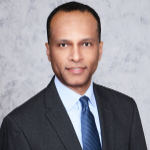 Name: Julian Craig MBBS, FCCP
Past President of the Medical Society of the District of Columbia (2016-2017).
Practice: Medical director and Owner of Capitol Care Medical Associates, PLLC

Bio: Dr. Craig trained at Howard University Hospital in Washington DC, and is Board Certified in Internal Medicine and Pulmonary Diseases. Dr. Craig started his pulmonary practice 21 years ago in Southeast Washington, DC. He also serves on the Pulmonary Service consult team for MedStar Southern Maryland Hospital Center, and as the Medical Director for Respiratory Care Services at Bridgepoint National Harbor. Dr. Craig has dedicated his career to the medically underserved area of Ward 8. He has a passion for providing quality medical care that addresses the social disparities that exist in the community that has adopted him from his birth place in Kingston, Jamaica. Dr. Craig enjoys spending time with his wife of 21 years and 2 children who attend college in Boston and New York City.
Firm Belief: "The world will only experience true freedom when the quality of healthcare that a person receives, does not depend on where they live"
Social media: LinkedIn
Fun Fact: Dr. Craig loves music and in particular the influence that reggae has had across all genres. His kids jokingly say that there dad can point to any current R&B or rap song and point to the origins in reggae songs from his childhood.

E.W. Emanuel, MD (At-large Director, 2023-2024)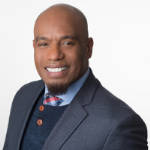 Name: E.W. Emanuel, MD, FACOG
Practice: Permanente Medicine

Bio: While in residency, I began to understand how fragmented and fee-driven care has become in America. At the same time, I learned about Kaiser Permanente and the value it placed on wellness and prevention and on the physician's judgment for doing the right thing at the right time for each patient. I knew that was where I wanted to practice medicine. All these years later, I am still confident that I made the right choice. I am part of Pride Medical at Capitol Hill Medical Center, which offers LGBTQ+ patients access to primary care providers and specialists with additional clinical expertise in LGBTQ+ care. Pride Medical is an optional, additional site of care for LGBTQ+ patients. Any patient 18 years or older can make an appointment with the Pride Medical clinical team.
Anthony Ibe, MD (At-large Director, 2022-2023)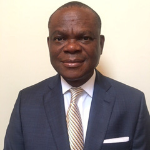 Name: Anthony Ibe, MD, ABFM, FRCOG
Practice: Ibe Medical Associates

Bio: Dr. Ibe is residency-trained in family medicine and certified by the American Board of Family Medicine. Dr. Ibe is also residency-trained in obstetrics and gynecology and certified by the Royal College of Obstetricians and Gynecology.
Peter Lavine, MD (AMA Delegate, 2023-2024)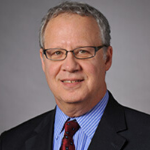 Name: Peter E. Lavine, MD
Practice: Orthopaedic Surgery Sports & Performing Arts Medicine

Bio: Peter E. Lavine, MD is an orthopaedic surgeon who graduated from Georgetown University Medical Center, where he received outstanding training in general orthopaedic surgery, total joint surgery, and sports medicine – especially in the areas of shoulder and knee arthroscopic surgery. After his residency, he studied at the prestigious AO International Fellowship in Bern, Switzerland where his in depth training focused on hip surgery, trauma/fracture management, preservation of young adult hips with dysplasia, osteotomies, and adult reconstruction/total joint surgery. Dr. Lavine is an AO International Fellow Alumni and has been a table instructor for training fellow orthopaedic surgeons. Peter E. Lavine, MD is the President of the International Association of Dance Medicine and Science, the renowned international organization for research and the treatment of dance medicine injuries. Dr. Lavine cares for numerous professional and pre-professional dancers. Dr. Lavine has been a team physician for the Atlantic Coast Conference Basketball All-star Team Germany Tournament, the Washington Diplomat Professional Soccer Team, and the on-site physician for the Washington DC Tennis Tournament.
Matthew Lecuyer, MD (AMA Alternate Delegate, 2023-2024)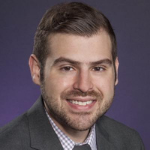 Name: Matthew E. Lecuyer, MD, MPH
Practice: Children's National Hospital
Bio: Matthew Lecuyer, M.D., M.P.H., grew up in New Bedford, Massachusetts, completed an undergraduate degree at Georgetown University and medical school at the University of Massachusetts. He completed a residency in general pediatrics at Northwestern/Lurie Children's Hospital of Chicago and fellowship at Brown University in Providence, RI. Dr. Lecuyer's interests include health policy, medical education and child advocacy. In his free time, he enjoys running, Disney and travel.
Kirstiaan Nevin, MD (Immediate Past President, 2023)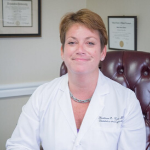 Name: Kirstiaan Nevin, MD, FACOG
Practice: Director, Division of Hereditary Cancer Screening / Department of Gynecology and Obstetrics, MedStar Georgetown University Hospital

Bio: Dr Nevin is a native Washingtonian, born at GW Hospital. After her training and military service in the US Navy completed, she entered private practice in Obstetrics and Gynecology. For a short time she worked in the Shenandoah Valley and then returned to DC in 2003. In 2020, she joined MedStar Georgetown University OB/GYN and the faculty of the School of Medicine. She enjoys her time with her patients and teaching the medical students and residents rotating through the department. When not working, she likes to spend time with her husband of 31 years, daughter and 2 Shih Tzus.

Social media: None
Fun Fact: Although Dr Nevin does enjoy some cultured interests, she has a definite weak spot for early Adam Sandler movies. Her family will attest to her quoting particular dialogue from time to time....
Ashesh Patel, MD (President-Elect, 2023)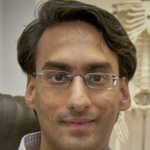 Name: Ashesh Patel, MD
Practice: Ashesh Patel, MD, PC

Bio: Dr. Patel was born in Columbus, Ohio, earned a BA in political science and medical degree from University of Cincinnati and completed Internal Medicine residency at George Washington University Hospital. He has been a clinical faculty member in GW Dept of Medicine, a member of MSDC and in private primary care practice for over 20 years. Dr. Patel is a past Governor of American College of Physicians, DC chapter. His interests include health policy and evidence-based medicine and he enjoys spending time with family and friends.
Klint Peebles, MD (At-large Director, 2023-2024)
Name: Klint Peebles, MD
Practice: Permanente Medicine
Bio: Dr. Peebles is a board-certified dermatologist with Kaiser Permanente, Mid-Atlantic Permanente Medical Group in Washington, DC, and suburban Maryland. Dr. Peebles primarily focuses on complex medical dermatology with an emphasis on immunobullous disorders and autoimmune connective tissue diseases as well as anogenital dermatology, cutaneous HPV infection, and anal dysplasia.
With extensive clinical, leadership, and research expertise in sexual and gender diverse health and gender-affirming dermatology, Dr. Peebles is the immediate past chair of the American Academy of Dermatology (AAD) Expert Resource Group on LGBTQ/SGM Health, a member of the LGBTQ Health Specialty Section Council of the American Medical Association (AMA), and chair of the LGBTQ-focused scientific session of the upcoming World Congress of Dermatology in 2023 in Singapore.
Dr. Peebles is also a member of the editorial board of the Journal of the AAD and serves as co-chair of the journal's Diversity, Equity, and Inclusion Work Group. Within the AAD, Dr. Peebles is deputy chair of the Access to Dermatologic Care Committee and also serves on the ad-hoc task force on monkeypox. A seasoned health care advocate, Dr. Peebles is a member of the Board of Directors for the Medical Society of the District of Columbia and is the current chair of the society's Advocacy Committee. Other advocacy initiatives include service as medical advisory board member and vice president of the Derma Care Access Network.
Desiree Pineda, MD (At-large Director, 2022-2023)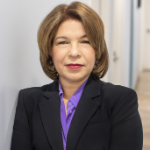 Name: J. Desiree Pineda, MD, FACP
Practice: Desiree Pineda, MD, PC
Bio: Dr. J. Desiree Pineda completed a Endocrinology Fellowship at the National Institute of Diabetes, Digestive and Kidney Disorders (NIDKK) at the National Institute of Health (NIH) in Bethesda, Maryland. She served as a Lieutenant Commander for the Public Health Service Commissioned Corps. Completed her Internal Medicine training at the University of Connecticut Health Center. A native Washingtonian - born in. GW and lived in 16th st-
Diplomatic family moved to the Dominican Republic where she graduated cum laude as Doctor of Medicine. After medical school she conducted research as a National Service Award Fellow at the National Institute of Health. Third generation Washingtonian medical doc. Dr. Pineda has been in private practice in DC since 1993. She is a Past President of Medical Society of the District of Columbia and a past American Medical Association Delegate for DC. She has one son in college and one Coton de Tulear dog.
Social media: none
Fun fact: Dr. Pineda is a tango dancer - "'til late at night" - ( tango parties are called " milongas" ). She also makes unique jewelry pieces.
Meghan Schott, DO (AMA Alternate Delegate, 2023-2024)
Name: Meghan Schott, DO
Practice: Children's National Hospital

Bio: Meghan Schott, D.O., completed a psychiatry residency at Allegheny Hospital in Pittsburgh, Pa. She then pursued a child psychiatry fellowship at Ann and Robert H. Lurie Children's Hospital in Chicago, Ill., part of the Northwestern Medical Center. Dr. Schott's prime interests include medical education and teaching at all levels, as well as emergency psychiatry and psychopharmacology.
Theresa Stone, MD, FACP (At-large Director, 2022-2023)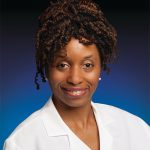 Name: Theresa Stone, MD, FACP
Practice: MedStar Health

Bio: Dr. Stone co-founded and runs Fresh & Savory Culinary and Lifestyle Medicine Pop Up Teaching Kitchen Shared Medical Appointment. She works with patients to create sustainable evidence- based lifestyle choices that prevent, decrease progression of chronic illness and promote wellbeing. She has been awarded Recognition by the National Committee for Quality Assurance Physician Practice Connections Patient-Centered Medical Home Program (PPC-PCMH). Recognition identifies clinicians who make the most of clinical information to make better decisions and provide better follow-up care.
Raymond Tu, MD (AMA Delegate, 2023-2024)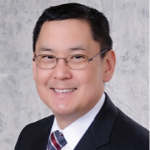 Name: Raymond K. Tu, M.D., M.S., F.A.C.R.
Title and Practice: Chief Medical Officer, MedStar Family Choice-DC
Neuroradiologist, MedStar Medical Group

Bio: Raymond K Tu, M.D., M.S., F.A.C.R., is both a member of the MMGR Franklin Square and MedStar's leadership teams as Chief Medical Officer of the MedStar Family Choice-DC health plan. Dr. Tu is a recognized health policy expert who has been an invited speaker on Medicaid and Health Equity at the annual meetings of the American College of Radiology, Radiological Society of North America and American Society of Neuroradiology. He advises the DC Medicare Administrative Contractor (MAC) Novitas, the American Medical Association committees of the Current Procedural Terminology (CPT) Editorial Panel and Resource Based Relative Value Scale (the "RUC"). In addition, he served on the Mayor Bowser's District of Columbia Commission on Health Care Transformation, DC Board of Medicine, and has held leadership positions with the DC Metropolitan Radiological Society, Medical Society of the District of Columbia, and 3 District hospitals. Dr. Tu's breadth of experience supports the mission, vision and values of MedStar Health and MedStar Family Choice-DC.

Social media: Twitter @RayTu10

Fun Fact: A social soul, friendly and approachable

Dock Winston, MD (At-large Director, 2022-2023)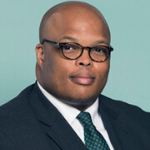 Name: Dock G. Winston, MD, MPH
Practice: Permanente Medicine
Bio: I was drawn to join the Mid-Atlantic Permanente Medical Group for the same reasons I became a physician: an opportunity to work along side talented, forward-thinking, driven individuals dedicated to improving the health and, ultimately, the quality of life of their patients. As a general urologist, I am interested in treating all areas of urology, including enlarged prostate, lower urinary tract symptoms, kidney stones, erectile dysfunction, voiding dysfunction, and basic oncology.