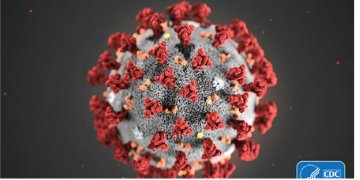 Helping Your Practice Navigate COVID-19 Economics
The COVID-19 public health crisis is multi-faceted for our members. While saving lives is the most important priority, the ability for your practice to remain open to help you continuing serve your patients is also vital. This page is dedicated to business practices that can help your health facility survive and thrive during this public health crisis.
MSDC Partners with DrFirst to Provide Telemedicine Help to Physicians
MSDC endorses the use of telemedicine and telemedicine services, in particular Backline by DrFirst. Check out Backline here and enter the association code MSDC when you sign up.
Click a link below to navigate to the information
Tips and Tricks for Introducing Telemedicine to Your Practice
Telemedicine and Coverage Regulations for Medicaid/Medicare Patients
Telemedicine and Coverage Regulations for Commercial and No Insurance Patients
Billing and Coding During COVID-19
Practice Management Resources for Practices
Updated April 2, 2020
Updated March 30, 2020

CareFirst sent a message last week to its contracted providers and patients about its expanded coverage during COVID-19. Read the details here.

Similarly Cigna has a listed of Q&A for providers and coding information for COVID-19 visits - see here.

UnitedHealthcare circulated updated coverage guidance for COVID-19 - see here.

The Drug Enforcement Agency announced last week it would be relaxing restrictions on certain types of prescription prescribing - read more here.

Updated March 30, 2020


MSDC President Dr. Desiree Pineda created a diagnostic cheat sheet for COVID-19 - see here.

The American Medical Association has created a comprehensive coding guide for various COVID-19 related situations - see here.

The AMA has also created a flowchart for the various codes for COVID-19 testing - see here.

The AMA CPT panel approved new CPT codes and descriptions for COVID-19 testing. You can read the codes, descriptions, and background here.

The ACP has created a billing and coding toolkit for COVID-19 testing and treatment - see here.

MedChi (the Maryland Medical Society) has a helpful guide to telemedicine in The Old Line State - see here
March 31, 2020