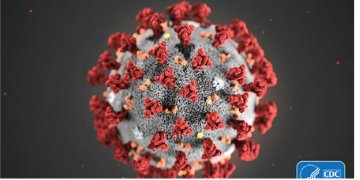 Helping Your Practice Navigate COVID-19 Economics
The COVID-19 public health crisis is multi-faceted for our members. While saving lives is the most important priority, the ability for your practice to remain open to help you continuing serve your patients is also vital. This page is dedicated to business practices that can help your health facility survive and thrive during this public health crisis.
MSDC Partners with DrFirst to Provide Telemedicine Help to Physicians
MSDC endorses the use of telemedicine and telemedicine services, in particular Backline by DrFirst. Check out Backline here and enter the association code MSDC when you sign up.
Practice Management Toolkit
The Texas Medical Association has created a comprehensive kit to help physician practices survive during the COVID-19 outbreak. While some resources are specific to Texas (and can be supplemented with information below) much of it can be adopted to your local practice
Download the toolkit here
In addition, the Tennessee Medical Association is updating a list of financial resources and loans available to physician practices. You can view those resources here.
Click a link below to navigate to the information
Tips and Tricks for Introducing Telemedicine to Your Practice
Telemedicine and Coverage Regulations for Medicaid/Medicare Patients
Telemedicine and Coverage Regulations for Commercial and No Insurance Patients
Billing and Coding During COVID-19
Practice Management and Relief Resources for Physicians
Learn more about the DC Health regulations for telemedicine during the COVID-19 public health emergency here.

The American Medical Association created a quick tips for telemedicine guide for physicians.

Download and edit this sample telemedicine consent form when you set up appointments with your patients.

The DC Department of Health Care Finance has made permanent its telemedicine emergency rules including telehealth treatment at the patient's home.

The DC Department of Health Care Finance now has a composite page of all actions and guidance related to COVID-19 - see the page here.

CMS is recording all calls and webinars with providers outlining changes during COVID-19. You can access those recordings here.