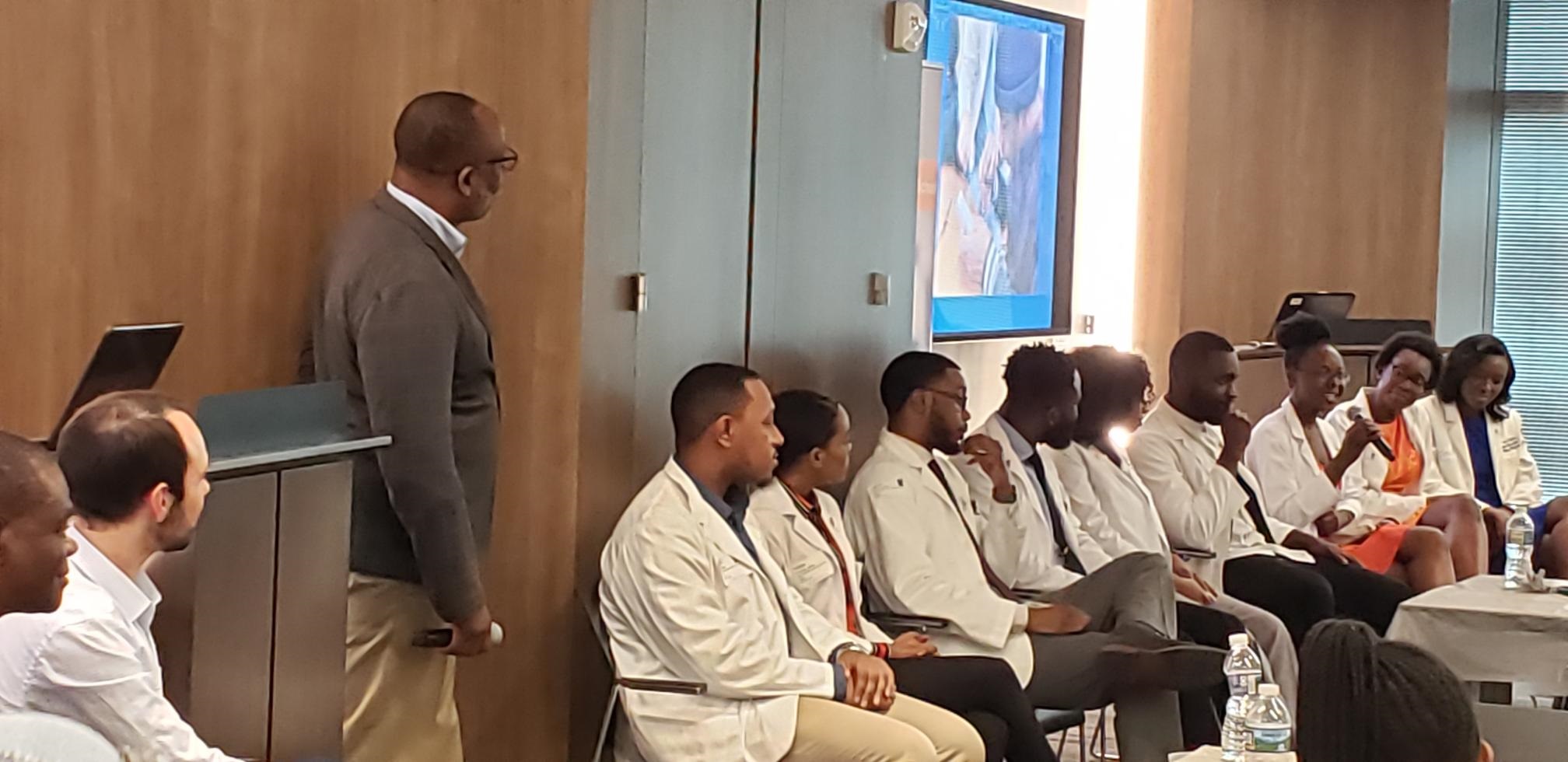 Being a physician in the District in the 21st century means being on the front line of the most pressing public health issues in the world. In our small geographic boundaries, physicians help address issue found in every state all in one area. The issues are too lengthy to list on one webpage but physicians are on the front lines of addressing health issues for all District residents.

News, MSDC Statements, and MSDC Testimony on Health Equity Issues

Committee on Health Passes Biosimilars, Pregnancy Coverage Expansions
The Committee on Health passed one of MSDC's highest legislative priorities plus two bills expanding coverage for pregnancy.
Today, the Committee on Health passed B23-430, the Access to Biosimilars Amendment Act of 2019, as part of a seven bill and one resolution mark-up.
B23-430 is a "priority support" bill on the MSDC legislative agenda. As introduced, Bill 23-430 authorizes licensed pharmacists to dispense interchangeable biological products, and requires notifications to physicians when such interchangeable biological products are dispensed. The bill will permit physicians and patients to find affordable, effective treatments for many common conditions. MSDC member Dr. Angus Worthing testified in favor of the bill during the fall hearing on the bill.
In addition to the biosimilars bill, the committee advanced two bills that would increase coverage during pregnancy. The first bill, B23-326, the Postpartum Coverage Act of 2019, extends postpartum inpatient and outpatient benefits to at least a year after childbirth. The second bill, B23-584, Pregnancy as a Qualifying Event Act of 2019, requires health insurers to provide a special enrollment period after commencement of a pregnancy. It allows a person to enroll in or change their health insurance outside of the open enrollment period upon pregnancy.
The highest profile bill passed by the committee is B23-777, the New Hospital at St. Elizabeth's Act of 2020. The markup comes the day after a nine-hour hearing on this bill and the new Howard University Hospital bill. MSDC testified at this hearing, as you can see here.
Other bills passed from the committee include:
B23-0322, Window Blind and Drape Cord Safety Notification Act of 2020
B23-0546, Interstate Physical Therapy Compact Approval Act of 2020
B23-0565, Hearing Aid Sales Amendment Act of 2020
Appointment of Michelle R. Loggins to Committee on Health Approval Resolution of 2020
Sample of Health Equity Legislation MSDC is Tracking
(See the whole list of bills here)
Student Access to Treatment Amendment Act (B23-467)

What does it say? The bill allows for the administration of medicinal marijuana in schools as well as allows students to bring sunscreen to schools and apply it without a prescription.
MSDC position: MSDC supports the language permitting sunscreen application in schools
Current status: A win for DC physicians and public health! The legislation passed the Council in February and awaits the mayor's signature. Previous temporary and emergency legislation permitted students to use sunscreen at schools this school year already.

Electronic Medical Order for Scope of Treatment Registry Amendment Act (B23-261)

What does it say? The bill requires DC Health to establish an electronic Medical Order for Scope of Treatment registry (eMOST).
MSDC position: MSDC supports this legislation to more easily allow patients to make their treatment orders known.
Current status: A win for the physician community and our patients! The Council passed the bill in December and the Mayor signed it into law on January 16, 2020.

Healthy Beverage Choices Amendment Act (B23-495)
What does it say? The bill would implement a 1.5 cent per ounce tax on the distribution of "sugary" beverages. The money collected from the tax would establish a Healthy People, Healthy Places Open Spaces Grant Program.
MSDC position: MSDC sent a letter to Council Chair Mendelson asking for a hearing to discuss all of the issues around a beverage tax.
Current status: The bill was introduced October 8, 2019 and referred to the Committee on Business and Economic Development and the Committee of the Whole.