PHP and Addiction Resources
Important update
The MSDC Physician Health Program has issued new guidance for participants regarding testing. This is in response to the COVID-19 outbreak. Read more here.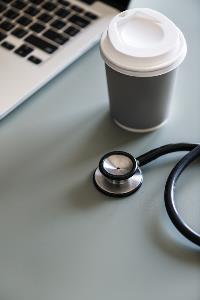 The MSDC Physician Health Program is a private, confidential, non-disciplinary program that works to advocate for the health and well-being of all physicians in the metropolitan Washington, DC, area and to safeguard the public.

The Program is HIPAA compliant and protects the confidentiality of participant records as set forth under DC and Federal law. The program is administered by the Medical Society of DC and is separate from the DC Board of Medicine. Read more in the MSDC PHP brochure..

For a confidential consultation for your or a colleague that may benefit from our help, please call (202) 466-1800 x102 or email us. This is not an emergency service; for emergencies please call 911 or the National Suicide Prevention Lifeline at 1-800-273-TALK.

Presentations

The PHP can help hospitals meet Joint Commission requirements by providing information on physician impairment at medical staff meetings or grand rounds. An overview of the services or a CME lecture on physician impairment may be scheduled by contacting Steve Carreras by email.

Support Your Colleagues
Do you want to help support your fellow physicians going through their own struggles? The Sterling Ruffin Fund was established to fund physician health and addiction programs. Your generous gift allows MSDC to continue supporting those physicians in most need.
MSDC Announces Advocacy "Curriculum" for DC Physicians
MSDC will have new ways for physicians to build their advocacy skills and advocate for their top issues in 2021 (and beyond).
The year 2020 saw increased participation by physicians in advocacy, leading to a number of important advocacy victories. To build on this energy, MSDC is announcing today an advocacy "curriculum" for DC physicians to help engage the community in common advocacy efforts.
This "curriculum" is not a traditional educational series of courses, but practical resources to give physicians the tools and ability to speak out on issues important to the practice of medicine. By participating in events and initiatives throughout the year, DC physicians can equip themselves to be effective advocates for themselves and their patients.
The new advocacy curriculum will launch January 13 with an MSDC WHOW webinar with new Councilmember Christina Henderson. After the Councilmember's presentation and Q&A, MSDC leadership will hold a 30 minute open forum for MSDC members. Members can ask advocacy questions of the leadership, bring up issues they'd like MSDC to advocate for or against in 2021, and learn about upcoming opportunities to get involved.
The advocacy curriculum will include the following opportunities for physicians to sharpen their advocacy skills:
Monthly advocacy-specific events as part of MSDC's Washington Healthcare on Wednesday (WHOW)
Open Advocacy Committee meetings to allow MSDC members to hear issues being discussed and contribute opinions on specific issues under discussion by the committee
Monthly "advocacy advice" posts on the MSDC website
Videos of MSDC members testifying to show how you can testify before the Council (coming soon)
A new webpage/resource page on best practices on testifying before Congress and the Council (coming soon)
More targeted messages and emails on specific issues as they arise throughout the year
And more
Anyone interested in becoming involved in MSDC's advocacy efforts and contributing can sign up on our website or contact Robert Hay Jr. You can also check MSDC's advocacy agenda for this Council period and past successes in the previous two years.