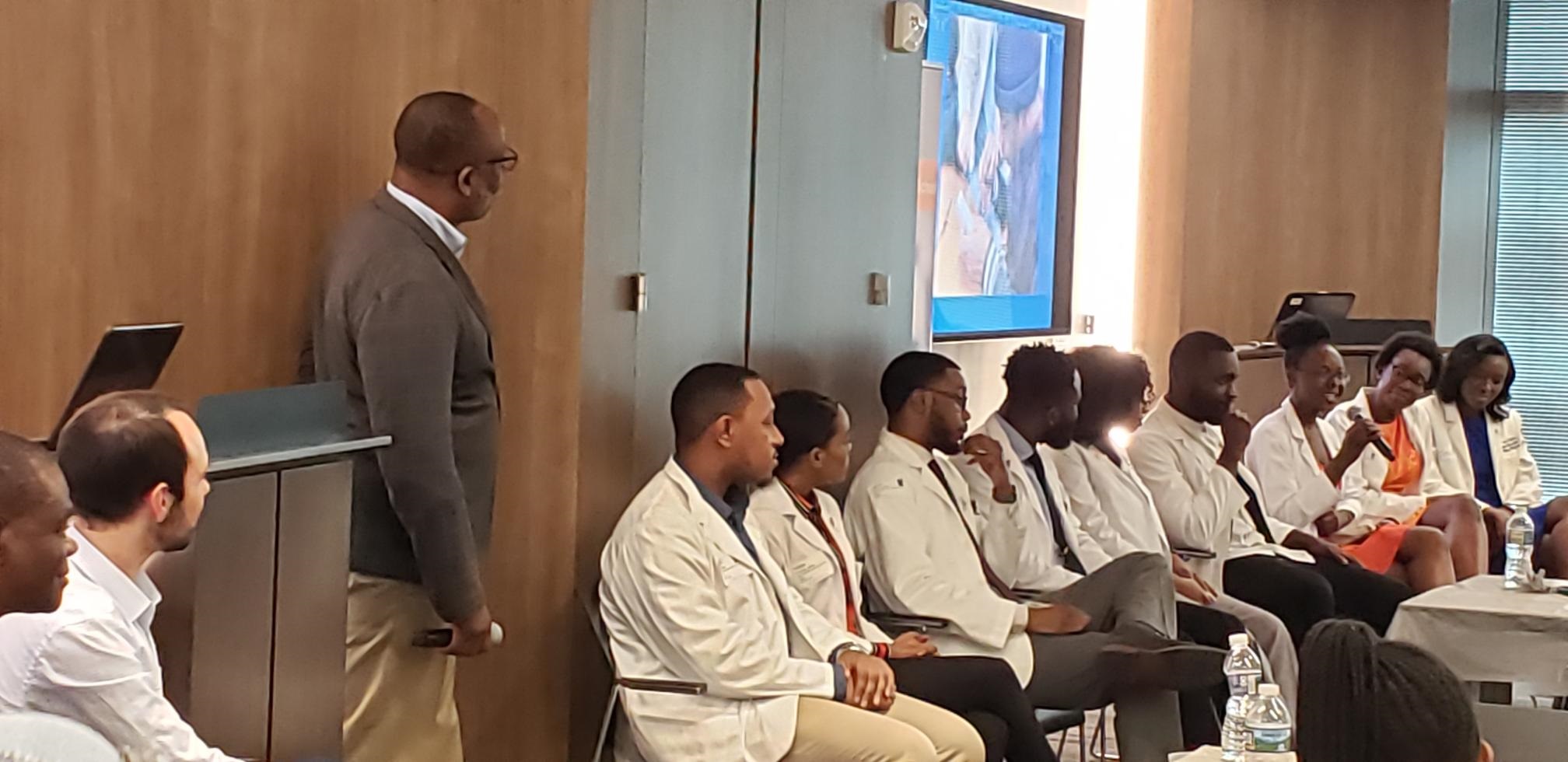 Early Career Physicians
Early career physicians and medical students are the future of medicine and they have unique needs, interests and challenges. Early Career Physicians (ECP) is a section dedicated to early career physicians and medical student section.

Purpose: support the development of the early career physician and physicians in training as advocates for the betterment of public health through education, networking, leadership development and programming surrounding the unique needs of the early career physician

Chair: Matthew Lecuyer, MD, and Nicholas Leighton

Programs and Activities:
In 2019, the Section held a "Doctor with Dinners" to mentor inner-city youth pursuing careers in medicine and a joint event with early career physicians from the DC Chapter of the American College of Physicians. In 2020, the Section sponsored a workshop on social media for advocacy.

If you would like to get involved in the Section, sign up here.


Early Career Physicians Section Activities
Learn About Social Media as a Tool for Advocacy and Current Advocacy Issues Impacting DC Physicians
Sponsored by MSDC Bright Young Doctors Section

This event is over. View the RECORDING HERE.

As physicians fight on the front lines of the COVID-19 pandemic, the physician voice needs to be heard across multiple channels. Social media is a powerful platform to amplify your voice, partner with others and raise awareness of an issue. During social distancing, it's even more powerful. But even in good times, navigating Twitter, Instagram, Facebook, and social media can be tricky. In particular, physicians should consider unique risks and rewards.
Join MSDC this Saturday morning, April 11, at 10:00 AM for a social media and advocacy webinar on issues that are top-of-mind and impact physicians across the nation and here in our Nation's Capital You'll hear from physician social media influencer Anjali Malik, MD on how to use social media effectively (various channels a physician can use, how to develop a presence, where to find content and how to participate in what's trending e.g. #GetMePPE). MSDC Executive Vice President Robert Hay will dive into the legislative and high-profile issues MSDC is advocating on before the DC Council and other efforts to support District physicians. He will share tips for messaging so you can make the case to decisionmakers for action to support District physicians. There will be time for Q& A during this webinar.

*Advance registration is required.
Please indicate your familiarity with social media when you register.