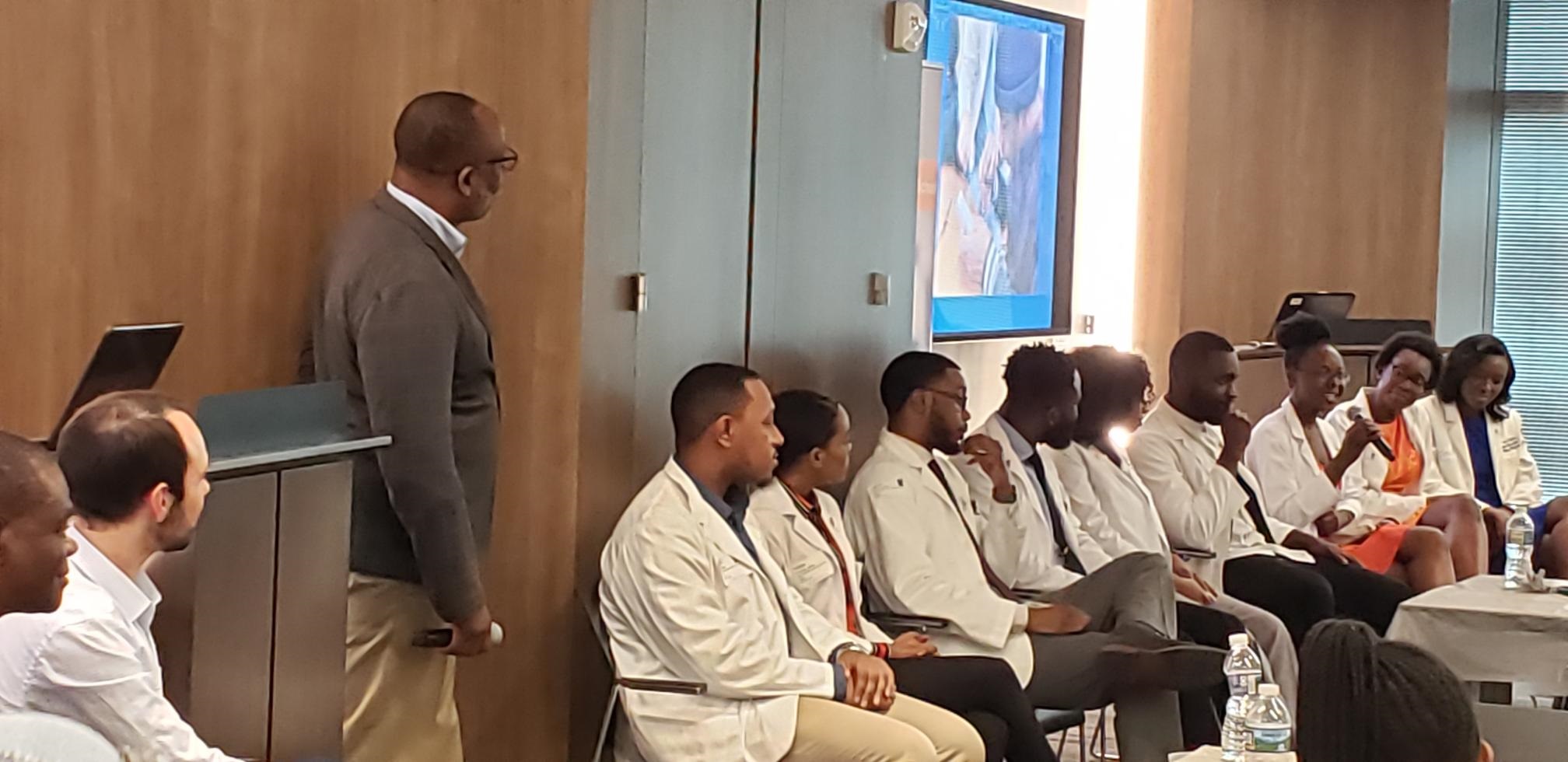 Being a physician in the District in the 21st century means being on the front line of the most pressing public health issues in the world. In our small geographic boundaries, physicians help address issue found in every state all in one area. The issues are too lengthy to list on one webpage but physicians are on the front lines of addressing health issues for all District residents.

News, Statements, and Testimony on Health Equity Issues

25th Council session information coming soon.
Dr. Schott Uses Her Superpower to Help Others
Jul 5, 2022, 08:19 AM by Aimee O'Grady
Meet MSDC member and volunteer Dr. Meghan Schott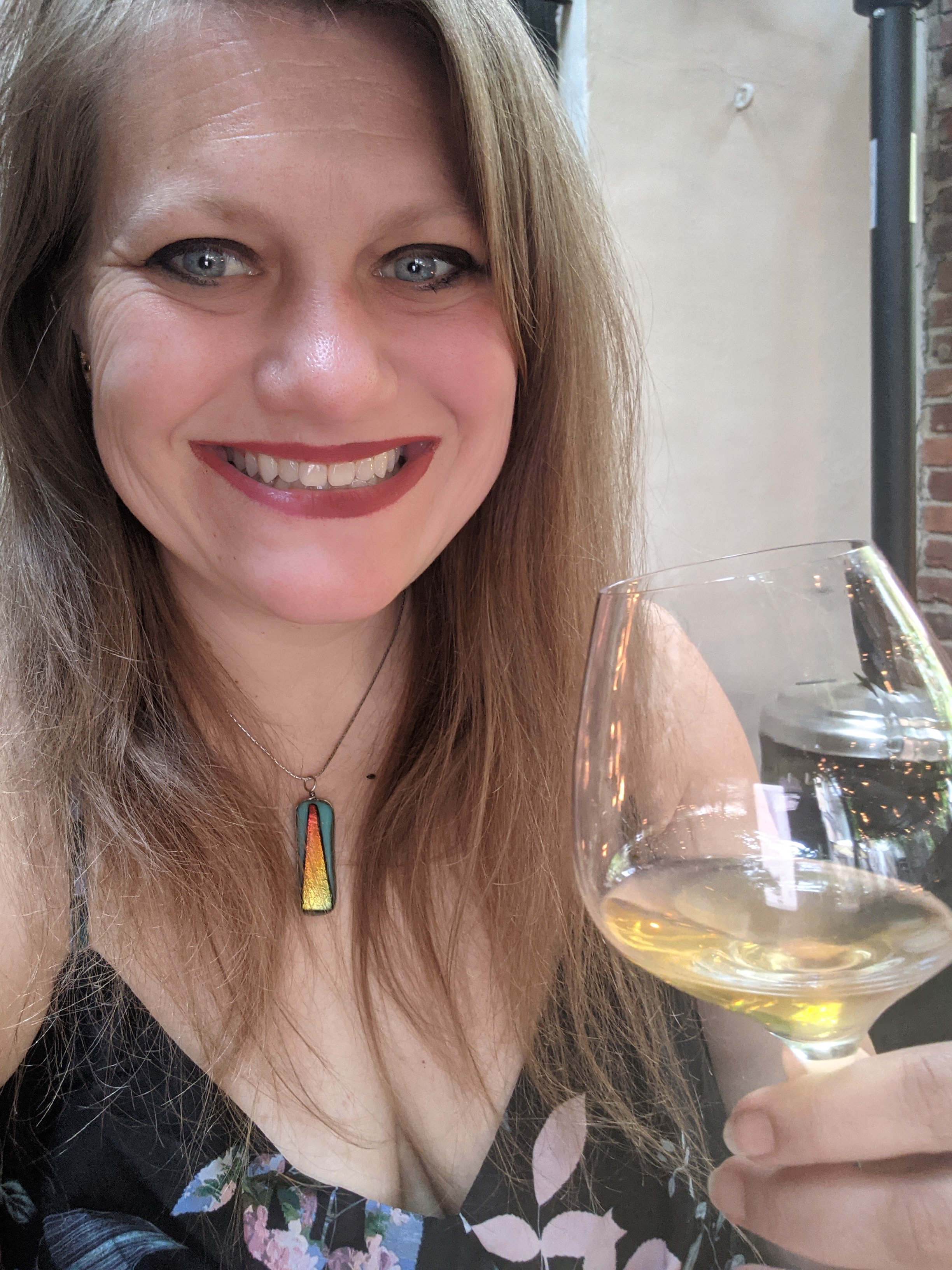 Dr. Schott has a superpower, although she didn't officially realize it until she was an adult when as a medical student, she was diagnosed with ADHD.
Formally recognized by the
Americans with Disabilities Act (ADA)
as a disability, Dr. Schott sees it as her strongest attribute and perhaps the reason for her ability to keep steady in the fast-paced world of pediatric emergency medicine.
"Sometimes I am a patient's last resort and other times I am their first stop," she said of the wide array of cases she sees. "Oftentimes I am contacted by schools when student behavior is observed, and teachers and nurses want to ensure wellbeing. Other times, if an adolescent wants to commit suicide, I realize that if I let them go, they may kill themselves and I am trying to buy time."
In addition to
suicide ideation
, she sees uncontrolled psychosis, aggression, and addiction in her older patients, to name just a few issues that her patients present. Dr. Schott has had patients stalk her and she's been assaulted in the emergency room but it's what she has wanted to do since she was in 7th grade. "At the time, I wanted to become a math teacher, but I became so frustrated with my brother when I tried to help him with his math work that I realized teaching wasn't for me." She credits the Dewey decimal system for steering her towards psychiatry. "I was in the library looking at New Age (things like palmistry and handwriting analysis) books and the psychiatry books were just further down the shelf," she said.
Dr. Schott was a well-rounded student who maintained good grades, played sports, and did community service so it came as a shock when she failed her first year of medical school. "I couldn't believe it. Medicine was my goal for so long, I didn't know what to do," she said.
The next year, she concentrated her efforts, and her grades improved, only for her to be accused of cheating. "I needed to hire a lawyer. It was just before this that I was diagnosed with
ADHD
. I realized that throughout my undergraduate students, I was stimulating myself with overactivity. I graduated college in three years, played three sports, did over 900 hours of community service, had 3 jobs during college, and studied during the remaining time. After the failed year, I became very depressed and sought the help of a doctor who made the official diagnosis," she said.
Her diagnosis helped her to better understand her behavior. During litigation on the accusation of cheating, with the help of her lawyer, she learned how to navigate ADA laws. This "disability" did not affect her ability to care for patients and to mentor high school, college, and medical students towards a career in health care. his past year, "I was nominated for a mentorship award. I wasn't the most successful person in the class, but sometimes you don't want that person. You want the person who understands," she said.
Today she knows she is in the right place. "I am sometimes the first person to speak frankly to a patient. When I see they are doing something that may get them in trouble, I speak up. I'm a white, female and I'm the one warning them that they could be hurt or shot if they don't make drastic behavioral changes."
It's the challenging patients that keep Dr. Schott going. "We had one patient who would come in twice a week for a year. He was severely traumatized, and we were the only place that would take him. He had learned that being aggressive got him what he wanted. I saw him one and half years later after residential placement and he was doing well. He's one of my success stories."
By age 18, her patients move on to other emergency departments and Dr. Schott welcomes new ones. "I rarely get to see how my patients are doing. If I never see them again that is a good thing. It means they never had another crisis needing emergency psychiatric care."
Even though the cases are challenging and often lead to disappointed and angry patients and their families, she copes with the challenges of often "saying no" by advocating in D.C. to change things slowly. This is accomplished by things like speaking to lawmakers about how police work with mental health patients and being a mayor-appointed member of the DC Citizen Review Panel that looks at how the Child and Family Services Agency (CFSA) is servicing abused and neglected youth.
Originally from Texas, Dr. Schott was in Colorado when a job became available in D.C. "I was at a conference when an email came through to a listserv I belong to about a job opening for a child psychiatry job in an E.R. in D.C. I emailed my mom in Texas telling her 'I was thinking of applying.' She was always encouraging me to come home to Texas, this time she told me, "Thinking? You better (apply)."
She joined MSDC practically by accident. "I was involved in advocacy and psychiatry when someone sent me an email about partnering with MSDC about DC minor consent laws. I did and it wasn't long until I realized that I need to be more involved with this organization. Ever since I've been involved in psychiatry advocacy, other doors have opened like being on the Wellbeing Task Force."
Dr. Schott maintains her own mental health through recreational soccer. "I grew up playing soccer and play up to four nights each week. Sometimes it's the only thing that gets me out of the hospital." She's a defender and likes the challenge of outsmarting her opponent. "I'm quick on my feet," she said both literally and figuratively of a talent useful off the field as well.
One of her less active hobbies is brewing beer. "I had a Groupon for it and did this while I waited for my D.C. medical license to be issued." Brewing beer also gave her something to focus on during the pandemic.
This avid volunteer also renewed her passion for volunteerism during COVID. "I reached out to a few food kitchens and began volunteering again. I do about 80 hours of volunteer service each month," she said.
At the end of her busy days, Dr. Schott feels that her ADHD has served her well and made her into the empathetic physician that she is today.
Do you know a physician who should be profiled in the MSDC Spotlight Series? Submit a nomination to Robert Hay, hay@msdc.org, for a future story. MSDC membership is encouraged for featured physicians.
Sample of Health Equity Legislation MSDC Tracked
Student Access to Treatment Amendment Act (B23-467)

What does it say? The bill allows for the administration of medicinal marijuana in schools as well as allows students to bring sunscreen to schools and apply it without a prescription.
MSDC position: MSDC supports the language permitting sunscreen application in schools
Current status: A win for DC physicians and public health! The legislation passed the Council in February and was signed by the Mayor. Previous temporary and emergency legislation permitted students to use sunscreen at schools this school year already.

Electronic Medical Order for Scope of Treatment Registry Amendment Act (B23-261)

What does it say? The bill requires DC Health to establish an electronic Medical Order for Scope of Treatment registry (eMOST).
MSDC position: MSDC supports this legislation to more easily allow patients to make their treatment orders known.
Current status: A win for the physician community and our patients! The Council passed the bill in December and the Mayor signed it into law on January 16, 2020.

Healthy Beverage Choices Amendment Act (B23-495)
What does it say? The bill would implement a 1.5 cent per ounce tax on the distribution of "sugary" beverages. The money collected from the tax would establish a Healthy People, Healthy Places Open Spaces Grant Program.
MSDC position: MSDC sent a letter to Council Chair Mendelson asking for a hearing to discuss all of the issues around a beverage tax.
Current status: The bill was introduced October 8, 2019 and referred to the Committee on Business and Economic Development and the Committee of the Whole.