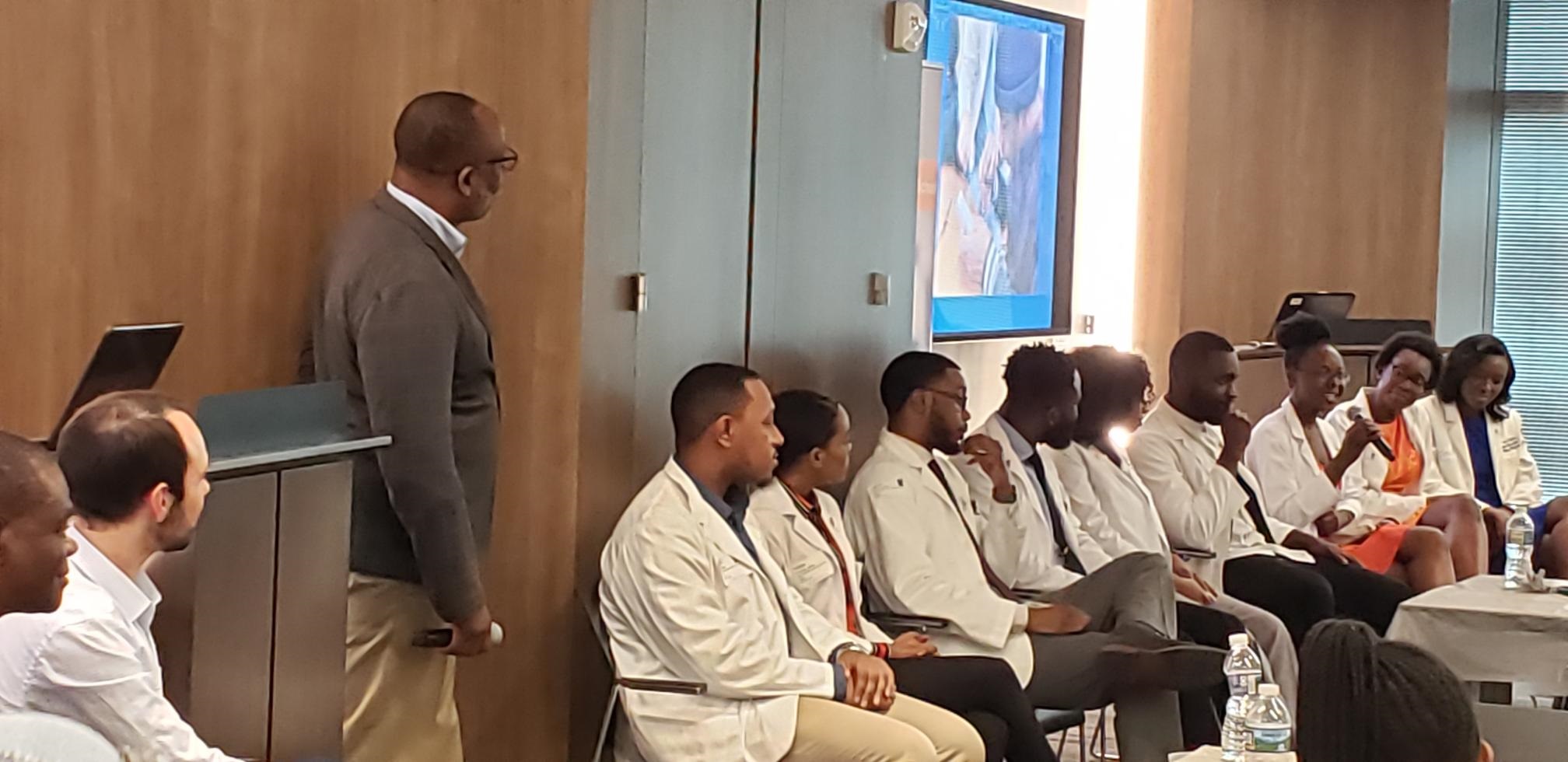 Being a physician in the District in the 21st century means being on the front line of the most pressing public health issues in the world. In our small geographic boundaries, physicians help address issue found in every state all in one area. The issues are too lengthy to list on one webpage but physicians are on the front lines of addressing health issues for all District residents.

News, MSDC Statements, and MSDC Testimony on Health Equity Issues

24th Council session information coming soon.
Studies: Childcare Concerns Driving Burnout in Female Physicians
Two new studies confirm that childcare responsibilities during the pandemic have driven burnout among physicians, especially women physicians.

The past two years have been particularly stressful on child caregivers, as everyone recognizes. Throw in a medical career and that stress skyrockets. Now there's new research to back-up this common-sense hypothesis.
Two new studies show that childcare responsibilities for female physicians during the COVID-19 pandemic drive more burnout in their careers. This goes beyond burnout - depression and anxiety are seen at higher levels in female physician caregivers.
The first study comes from the JAMA Open Network. Titled, "Experiences of Work-Family Conflict and Mental Health Symptoms by Gender Among Physician Parents During the COVID-19 Pandemic," physicians from the University of Michigan used a three-question survey to examine how the pandemic impacted their childcare. Participants also completed a Work and Family Conflict Scale and PHQ-9. Among those surveyed, women were significantly more likely to lose childcare during the pandemic compared to men (84% versus 66%). The gulf in responsibility for childcare responsibilities was greater if both parents were physicians. See the entire study here.
The second study is from the Journal of General Internal Medicine. This survey involved over 3,000 clinicians surveyed between June 2020 and August 2020. The overwhelming majority of respondents (88%) were physicians. Again, women physicians were more likely to report feeling burned out (39%) and decreased wellbeing (51%) than men (28% and 43%). Among respondents with children, 95% reported burnout and not surprisingly, women were more likely than men to report childcare responsibilities. See the study here.
Sample of Health Equity Legislation MSDC Tracked
Student Access to Treatment Amendment Act (B23-467)

What does it say? The bill allows for the administration of medicinal marijuana in schools as well as allows students to bring sunscreen to schools and apply it without a prescription.
MSDC position: MSDC supports the language permitting sunscreen application in schools
Current status: A win for DC physicians and public health! The legislation passed the Council in February and was signed by the Mayor. Previous temporary and emergency legislation permitted students to use sunscreen at schools this school year already.

Electronic Medical Order for Scope of Treatment Registry Amendment Act (B23-261)

What does it say? The bill requires DC Health to establish an electronic Medical Order for Scope of Treatment registry (eMOST).
MSDC position: MSDC supports this legislation to more easily allow patients to make their treatment orders known.
Current status: A win for the physician community and our patients! The Council passed the bill in December and the Mayor signed it into law on January 16, 2020.

Healthy Beverage Choices Amendment Act (B23-495)
What does it say? The bill would implement a 1.5 cent per ounce tax on the distribution of "sugary" beverages. The money collected from the tax would establish a Healthy People, Healthy Places Open Spaces Grant Program.
MSDC position: MSDC sent a letter to Council Chair Mendelson asking for a hearing to discuss all of the issues around a beverage tax.
Current status: The bill was introduced October 8, 2019 and referred to the Committee on Business and Economic Development and the Committee of the Whole.