Practice and Administrative Assistance
MSDC supports physicians professionally and personally by providing resources to improve their practice and meet individual needs. Through its Corporate Partner program, MSDC provides member-only discounts and benefits that cover a range of products and services designed to support your medical practice or hospital and support their professional and personal well-being.
In addition, MSDC offers one-on-one assistance with administrative hassles such as navigating DC Health, licensure or payer disputes.




PROASSURANCE

Choose a consistent medical professional liability insurer to help you: stay in control and protect your professional identity. ProAssurance helps you manage uncertainty by providing transparency, single-source solutions, and innovative risk resources. Your valuable opinions, combined with our claims-handling expertise and financial stability, allow us to provide the support you need in an evolving medical environment. Our goal is to help you anticipate and meet new challenges, making things easier for you—that's only fair.

ProAssurance Group is rated A+ (Superior) by A.M. Best. To find out more, visit ProAssurance.com or call 800.282.6242.

We make insurance simpler.
---
MID-ATLANTIC PERMANENTE MEDICAL GROUP



The Mid-Atlantic Permanente Medical Group is made up of more than 1,600 doctors responsible for providing exceptional medical care to Kaiser Permanente members. We are the largest integrated, multi-specialty medical group in the Mid-Atlantic. Owned and led by our physicians, our medical group has a unique relationship with Kaiser Foundation Health Plan. We choose to work exclusively with one insurance company instead of many, and the insurance arm of Kaiser Foundation Health Plan contracts only with us. Mid-Atlantic Permanente and Kaiser Foundation Health Plan serve the community as Kaiser Permanente. Mid-Atlantic Permanente provides care in more than 50 specialties at more than 40 medical centers, facilities, and hospitals in Washington D.C., Northern Virginia, and Baltimore.
PFIZER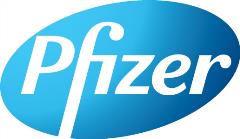 ---
PHYSICIANS COMMITTEE FOR RESPONSIBLE MEDICINE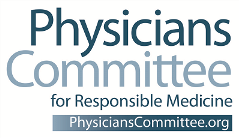 The Physicians Committee for Responsible Medicine is leading a revolution in medicine—putting a new focus on health and compassion. The Physicians Committee combines the clout and expertise of more than 12,000 physicians with the dedicated actions of more than 175,000 members across the United States and around the world.

Our efforts are dramatically changing the way doctors treat chronic diseases such as diabetes, heart disease, obesity, and cancer. By putting prevention over pills, doctors are empowering their patients to take control of their own health.

Through initiatives such as our annual International Conference on Nutrition in Medicine, Continuing Medical Education in nutrition, and Nutrition Guide for Clinicians resource, we are actively engaging with physicians and medical students to provide a better understanding and application of nutrition in medicine.

And we are also building a new way of viewing research. Since 1985, the Physicians Committee has been working tirelessly for alternatives to the use of animals in medical education and research and advocating for more effective scientific methods.

Our staff of physicians, dietitians, and scientists is working with policymakers, industry, the medical community, the media, and the public to create a better future for people and animals. Learn more at www.pcrm.org.


CRISP DC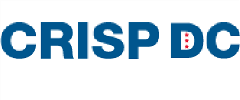 CRISP DC is a regional Health Information Exchange (HIE) serving the District of Columbia. We are a non-profit organization advised by a wide range of stakeholders who are responsible for health care throughout the region. Participating in a health information exchange offers a system-wide view of the care your patients receive across the District.

Our main goal is to is to deliver the right health information to the right place at the right time —providing safer, timelier, efficient, effective, equitable, and more patient-centered care. We are committed to ensuring that District providers are securely sharing data to facilitate better patient care, reduce costs, and improve overall health outcomes.

For more information on CRISP DC log onto dc.crisphealth.org
DISTRICT COMMUNITY CARE

District Community Care
, a subsidiary of Centene Corporation, has a commitment to improving the health of the community one individual at a time through affordable and reliable health care plans. We do this through our focus on the individual, whole health and local involvement.
Focus on individuals
. We believe treating people with kindness, respect and dignity empowers healthy decisions and that healthier individuals create more vibrant families and communities.
Whole health
. We believe in treating the whole person, not just the physical body.
Active local involvement
. We believe local partnerships enable meaningful, accessible healthcare.
Learn more at
DistrictCC.com.



SUNRISE MEDICAL LABORATORIES
Sunrise Medical Laborato

ries is a part of Sonic Healthcare USA, who aspires to help people live better, healthier lives. We have been proudly serving the physicians and patients of the District of Columbia, Maryland, and Virginia for over 40 years. We focus on delivering the highest quality laboratory information through regional diagnostic laboratories and our unique medical leadership model.

Our tailored approach strives to provide the most accurate, clinically relevant, and diagnostically meaningful results in a timely manner. As part of the world's largest laboratory network, we interface with most Electronic Medical Record systems and are an in-network provider for most insurances. Phlebotomy solutions are available. We offer a comprehensive test menu that covers all aspects of laboratory medicine from the routine to the esoteric. We are fully licensed and accredited by The College of American Pathologists (CAP), the Center of Medicare and Medicaid Services (CLIA), and the Government of the District of Columbia, among others.

Sunrise Medical Laboratories – Quality is in our DNA™.

Please visit our website to learn more about our full-service laboratory offerings: www.sunriselab.com and contact us at:
Phone: 703.222.2313 | E-Mail: ChantillyService@sunriselab.com.


SUNTRUST BANK
Our Medical Specialty Group provides a dedicated team with tailored solutions to meet the unique financial needs of physicians and their practices. Of particular interest today is Practice Strategic Alternatives.

Visit www.suntrust.com/medicalinsights.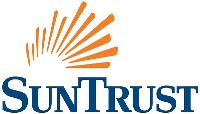 Contact:

Michelle Hughes
Vice President - Client Advisor
SunTrust Bank, SunTrust Investment Services, Inc.
202.879.6302
michelle.hughes@suntrust.com

Many brokers claim to be "medical experts," but in reality, they only dabble in the healthcare market. At Gittleson Zuppas Medical Realty, our business focuses primarily on representing physicians: from identifying needs and analyzing alternatives, to negotiating terms and finalizing lease documents.

Our firm was established in 1990 upon the discovery that the medical real estate market was being ignored by most traditional brokerage firms. The lease expense is one of the largest overhead costs of a practice, and the ability to minimize that cost and maximize the efficiency of the space is critical. Our firm has flourished by recognizing the special needs physicians have as they relate to office space, but the most important part of the job is intuitive and personal. Gaining confidence and respect from our clients remains the heart of our mission.

We bring medical and real estate together.

For more information, contact
Peter Papantoniou
Gittleson-Zuppas Medical Realty, Inc.
3 Bethesda Metro Center, Suite 700
Bethesda, MD 20814
Tel: 301-235-1300

Email: peter@gzrealty.net





Atlantic Health Partners is MSDC's vaccine buying partner to support member immunization efforts. AHP offers most favorable vaccine prices, terms, and purchasing support.

For information about the program please contact Jeff or Cindy at 800-741-2044 or
info@atlantichealthpartners.com
www.atlantichealthpartners.com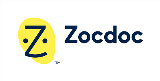 Founded in 2007, Zocdoc is a digital health marketplace that helps patients independently discover nearby, in-network providers across 50 different specialties and instantly book appointments online. For healthcare providers across D.C., Zocdoc is a digital marketing channel to reach new patients, build and strengthen their online reputation, and deliver a premium experience that patients love. For patients, Zocdoc improves their access to nearby care and delivers a modern booking experience they expect and deserve. To find out more, visit Zocdoc.com/join or call 866-962-3621.


Remaining independent is more difficult now than ever before. MedChi, the Maryland State Medical Society, created MedChi Network Services (MNS) to confront this challenge. MNS offers management services to improve practice revenue. The goal is to give physicians and their staff the tools they need to run a successful business, without the additional costs experienced by large groups and health systems.
We offer a full suite of practice services, including: revenue cycle management/billing; EHR selection, implementation, and optimization; marketing; compliance support; full-service practice management; and general consulting. We believe practices thrive when physicians are given clear and actionable data about their business and their patients.
MNS is Maryland's largest state-designated Management Services Organization and a sub-recipient of the federal Regional Extension Center grant. We provide highly flexible and functional approaches to optimize the business side of your practice. We also helped form seven physician-led Accountable Care Organizations (ACOs) through the Medicare Shared Savings Program. MNS provides complete operations and management services to three ACOs in Maryland.
Contact us to learn how we can provide credible, physician-centric resources to help your independent group thrive.
Tel: 888-507-6024
Fax: 888-507-6034
Email: info@medchiservices.org
401K PLAN: DIAMOND STATE FINANCIAL GROUP

One of MSDC's newest member benefits is an association-sponsored 401k Multiple Employer Plan (MEP). This Group 401k/Profit Sharing Plan is a great way to potentially save money and time and minimize risk on your plan by reducing administrative costs, administrative duties and fiduciary responsibilities. Generally, 401k / Profit Sharing plans are priced on the size of a plan, but with this MEP, MSDC was able to negotiate pricing of a $15 Million plan for smaller $1-3 Million plans. Should you wish to learn more about how this plan can lower costs and streamline the administration of your practice's 401k/Profit Sharing Plan, please contact our plan representative Chris Burgos. 302.366.0366. Christopher.Burgos@dsfg.com.


DRFIRST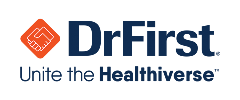 DrFirst
, a pioneer in healthcare technology offers HIPAA-compliant telehealth and video conferencing as part of its award-winning care collaboration and secure messaging platform, Backline. MSDC Members receive a discounted rate on Backline.
Backline is quick to set up and easy to use by both physicians and patients. Initiate a video session without requiring a patient to download an app, complete a cumbersome registration process, or pay upfront before speaking with their physician. Physicians can use their PC or smartphone to engage with patients. Plus, Backline's HIPAA security and extensive use cases make it a must-have even after the coronavirus crisis ends.