Practice and Administrative Assistance
MSDC supports physicians professionally and personally by providing resources to improve their practice and meet individual needs. Through its Corporate Partner program, MSDC provides member-only discounts and benefits that cover a range of products and services designed to support your medical practice or hospital and support their professional and personal well-being.
In addition, MSDC offers one-on-one assistance with administrative hassles such as navigating DC Health, licensure or payer disputes.


FOR PRACTICE MANAGEMENT SUPPORT, MEET OUR CORPORATE PARTNERS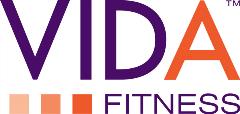 VIDA Fitness, the Health and Wellness Partner for MSDC's Healthy Physician Program, is working to continuously improve the health and wellness of our healthcare professionals and their patients. We believe that exercise and nutrition are critical components of the health care continuum along with a restful night's sleep. VIDA Fitness provides each new client with a personalized onboarding service to set realistic goals and identify potential roadblocks. We have worked with our Medical Advisory Board to create a referral pathway for physicians and medical providers to help their patients make long-term lifestyle changes. One example is the Evolve Wellness Program, which is our approach to comprehensive wellness.


Evolve is an insurance eligible, results driven program available virtually or in person. Each participant receives an initial assessment, personalized attention, and group socialization throughout the 12-week program. VIDA's board-certified registered dietitians lead each session and participants have unlimited access to our exercise facilities and group fitness classes. Click here for a full program overview. Most CareFirst members pay nothing out-of-pocket. Non-CareFirst members may use Health Savings or Flex Spending Account (HSA/FSA) funds for the program.

For more information, visit vidafitness.com/ or contact:

Aaron Moore
Director of Operations
Office: (202) 939-2566
aaron@vidafitness.com
PHYSICIANS COMMITTEE FOR RESPONSIBLE MEDICINE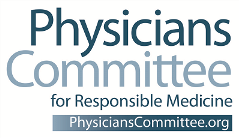 The Physicians Committee for Responsible Medicine is leading a revolution in medicine—putting a new focus on health and compassion. The Physicians Committee combines the clout and expertise of more than 12,000 physicians with the dedicated actions of more than 175,000 members across the United States and around the world.

Our efforts are dramatically changing the way doctors treat chronic diseases such as diabetes, heart disease, obesity, and cancer. By putting prevention over pills, doctors are empowering their patients to take control of their own health.

Through initiatives such as our annual International Conference on Nutrition in Medicine, Continuing Medical Education in nutrition, and Nutrition Guide for Clinicians resource, we are actively engaging with physicians and medical students to provide a better understanding and application of nutrition in medicine.

And we are also building a new way of viewing research. Since 1985, the Physicians Committee has been working tirelessly for alternatives to the use of animals in medical education and research and advocating for more effective scientific methods.

Our staff of physicians, dietitians, and scientists is working with policymakers, industry, the medical community, the media, and the public to create a better future for people and animals. Learn more at www.pcrm.org.
MID-ATLANTIC PERMANENTE MEDICAL GROUP


The Mid-Atlantic Permanente Medical Group is made up of more than 1,600 doctors responsible for providing exceptional medical care to Kaiser Permanente members. We are the largest integrated, multi-specialty medical group in the Mid-Atlantic. Owned and led by our physicians, our medical group has a unique relationship with Kaiser Foundation Health Plan. We choose to work exclusively with one insurance company instead of many, and the insurance arm of Kaiser Foundation Health Plan contracts only with us. Mid-Atlantic Permanente and Kaiser Foundation Health Plan serve the community as Kaiser Permanente. Mid-Atlantic Permanente provides care in more than 50 specialties at more than 40 medical centers, facilities, and hospitals in Washington D.C., Northern Virginia, and Baltimore.
Pfizer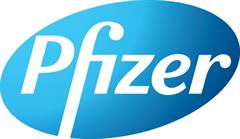 For information on the Pfizer-BioNTech COVID-19 vaccine, see this Fact Sheet for Healthcare Providers (May 20, 2021)
CRISP DC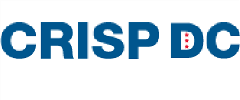 CRISP DC is a regional Health Information Exchange (HIE) serving the District of Columbia. We are a non-profit organization advised by a wide range of stakeholders who are responsible for health care throughout the region. Participating in a health information exchange offers a system-wide view of the care your patients receive across the District.

Our main goal is to is to deliver the right health information to the right place at the right time —providing safer, timelier, efficient, effective, equitable, and more patient-centered care. We are committed to ensuring that District providers are securely sharing data to facilitate better patient care, reduce costs, and improve overall health outcomes.

For more information on CRISP DC log onto dc.crisphealth.org


TRUIST


Our Medical Specialty Group provides a dedicated team with tailored solutions to meet the unique financial needs of physicians and their practices. Of particular interest today is Practice Strategic Alternatives.

Visit www.suntrust.com/medicalinsights.

Contact:
Michelle Hughes
Vice President - Client Advisor
Truist
202.879.6302
michelle.hughes@truist.com
---
PERLA


Perla is a one-stop site to help you find trusted legal, accounting and other advisors with healthcare experience for your practice. Perla offers:
•vetted, trusted advisors only
•a variety of areas of expertise (legal, finance and banking, accounting, practice management, and more) in one place
•simple design that is free to use (for MSDC members)

The MSDC portal is open! Visit https://members.msdc.org/page/Perla (Login required)
---
JANSSEN

Creating a future where disease is a thing of the past.
We are Janssen, the Pharmaceutical companies of Johnson & Johnson. We are focused on treating and preventing some of the most complex and devastating diseases of our time in oncology, immunology, neuroscience, infectious diseases & vaccines, cardiovascular & metabolism, and pulmonary hypertension. We pursue the most promising science, wherever it might be found. Learn more at www.janssen.com.
Contact:
Peter Orrok
Regional Solutions Director
Healthcare Policy & Advocacy, Strategic Customer Group
Health Care Systems, Inc.
267-733-3020 (Cell)


HOLOGIC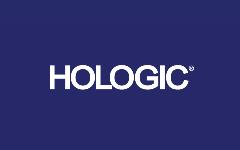 Hologic is a global medical technology company specializing in women's health and well-being. We offer innovative solutions for screening, detecting and treating conditions and diseases that affect women throughout their lives, including breast, gynecological, and skeletal issues; cervical cancer testing; and sexually transmitted diseases. As a science-driven company, our products are backed by clinical evidence, ensuring that they perform as intended, so healthcare professionals can have greater certainty in their decisions and patients, greater peace of mind.

MERRILL LYNCH


We strive to be one of the premier financial advisory practices for doctors in the Greater Washington region. Our team (The Hasenberg Hartsock Group) provides the service and attention of a boutique-like firm while delivering the resources of a global platform.
Our experienced advisors help medical professionals, their families and their employees with a broad range of services, including:
• Retirement plans
• Investing and wealth management
• Strategic planning
• Insurance
• Support with practice mergers and buyouts
Contact:
Mohanad (Moe) Elhag
Financial Advisor
The Hasenberg Hartsock Group
Merrill Lynch Wealth Management
Tel: 2020-659-7272
Email: mohanad.elhag@ml.com

MARYLAND PROTON TREATMENT CENTER (MPTC)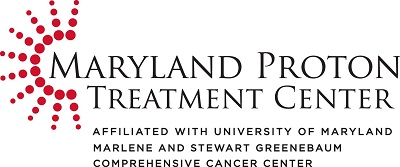 The Maryland Proton Treatment Center (MPTC) is the first center in the region to offer proton therapy – a highly advanced and precise form of radiation – to treat cancer. MPTC is also the most experienced proton center in the region. Our center has trained more than 200 medical professionals on the use of proton therapy, and has treated more than 2,500 patients.
BABYSCRIPTS

Babyscripts' three-tiered approach to virtual maternity care allows providers to deliver risk-specific care to pregnant mothers at any time, in any place. The first tier consists of a digital education layer delivered via a mobile app, with daily gestational-age and practice-specific, customizable content extending through one year postpartum. The second tier enables remote management of pregnant patients dependent on risk, including low-risk, hypertension, postpartum hypertension, gestational diabetes, mental health, and social determinants of health, alerting the provider through a trigger system to enable risk management and intervention. The third tier brings the insurer into the equation in a collaboration between care team and payer, solving some of the structural issues of care coordination and access to care, improving outcomes while reducing cost. For more information on the Babyscripts Virtual Maternity Care and to schedule a demo, click here. To access additional resources on best practices from Babyscripts, subscribe to our Virtual Care Resource Center and explore our webinar library.
ATLANTIC HEALTH PARTNERS


Atlantic Health Partners is MSDC's vaccine buying partner to support member immunization efforts. AHP offers most favorable vaccine prices, terms, and purchasing support.

For information about the program please contact Jeff or Cindy at 800-741-2044 or
info@atlantichealthpartners.com
www.atlantichealthpartners.com
MED CHI NETWORK SERVICES
Remaining independent is more difficult now than ever before. MedChi, the Maryland State Medical Society, created MedChi Network Services (MNS) to confront this challenge. MNS offers management services to improve practice revenue. The goal is to give physicians and their staff the tools they need to run a successful business, without the additional costs experienced by large groups and health systems.
We offer a full suite of practice services, including: revenue cycle management/billing; EHR selection, implementation, and optimization; marketing; compliance support; full-service practice management; and general consulting. We believe practices thrive when physicians are given clear and actionable data about their business and their patients.
MNS is Maryland's largest state-designated Management Services Organization and a sub-recipient of the federal Regional Extension Center grant. We provide highly flexible and functional approaches to optimize the business side of your practice. We also helped form seven physician-led Accountable Care Organizations (ACOs) through the Medicare Shared Savings Program. MNS provides complete operations and management services to three ACOs in Maryland.
Contact us to learn how we can provide credible, physician-centric resources to help your independent group thrive.
Tel: 888-507-6024
Fax: 888-507-6034
Email: info@medchiservices.org
401K PLAN: DIAMOND STATE FINANCIAL GROUP

MSDC is pleased to offer an association-sponsored 401k Multiple Employer Plan (MEP). This Group 401k/Profit Sharing Plan is a great way to potentially save money and time and minimize risk on your plan by reducing administrative costs, administrative duties and fiduciary responsibilities. Generally, 401k / Profit Sharing plans are priced on the size of a plan, but with this MEP, MSDC was able to negotiate pricing of a $15 Million plan for smaller $1-3 Million plans. Should you wish to learn more about how this plan can lower costs and streamline the administration of your practice's 401k/Profit Sharing Plan, please contact our plan representative Chris Burgos. 302.366.0366. Christopher.Burgos@dsfg.com.


DRFIRST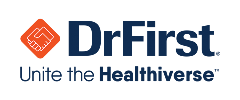 DrFirst
, a pioneer in healthcare technology offers HIPAA-compliant telehealth and video conferencing as part of its award-winning care collaboration and secure messaging platform, Backline. MSDC Members receive a discounted rate on Backline.
Backline is quick to set up and easy to use by both physicians and patients. Initiate a video session without requiring a patient to download an app, complete a cumbersome registration process, or pay upfront before speaking with their physician. Physicians can use their PC or smartphone to engage with patients. Plus, Backline's HIPAA security and extensive use cases make it a must-have even after the coronavirus crisis ends.