Washington Healthcare On Wednesdays
Washington Healthcare on Wednesdays (WHOW)
Every Wednesday, MSDC provides online community and on-demand information to meet the personal and professional needs of the physician community in Washington, DC.



Innovation, Advocacy and Maternal Care:
Bringing New Life to DC's Maternal Care Desert
This event is over. See the video recording.

Washington, DC, the nation's capital, has some of the highest rates of maternal mortality in the US — higher even than some third world countries — with a particularly high incidence of preterm births.
Rates of preterm birth are highest in Wards 7 and 8, east of the Anacostia river and home to some of the poorest and most health-needy citizens in the city. Some of the causes are unique to DC, such as the closure of two hospital-based OB departments, and some are more universal, such as social determinants of health and health disparity. Regardless of the cause, it is a problem that needs innovative solutions
Babyscripts recognized the need for creative solutions for these health-challenged populations, and created a model in which payers could subsidize the cost of their virtual maternity solution for patients. As a result of that forward-thinking, GW-MFA now partners with Amerigroup and Amerihealth, two of the largest MCOs in DC, to help connect patients facing barriers to access with prenatal care. These types of partnerships between innovators, healthcare providers, and payers represents one of the biggest strides toward solving the healthcare crisis.

SPEAKERS
Kathryn Marko MD, FACOG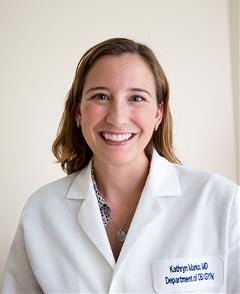 Dr. Kathryn Marko is a board-certified obstetrician and gynecologist at The GW Medical Faculty Associates and an assistant professor of Obstetrics & Gynecology at The George Washington School of Medicine & Health Sciences. She is a graduate of Northwestern University's Feinberg School of Medicine. She completed her residency at Northwestern's McGaw Medical Center, where she also served as faculty. Dr. Marko is the Director of the Residency in Obstetrics and Gynecology at GW and she is passionate about educating her future colleagues.
She is an active member in the Association of Professors of Obstetrics & Gynecology and the North American Menopause Society. Her clinical interests include menopause and peri-menopause care, prenatal care, contraception and management of abnormal pap tests.

Juan Pablo Segura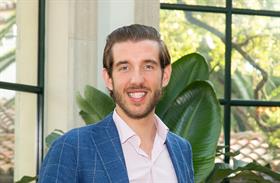 Juan Pablo co-founded Babyscripts in 2014 with the vision that internet-enabled medical devices would transform the delivery of pregnancy care. Since 2014, Juan Pablo has been named a Healthcare Transformer by the Startup Health Academy in New York, a Wireless Lifechanger by CTIA for his work in detecting problems in pregnancy faster, selected as a finalist for the EY Entrepreneur Of The Year 2019 Mid-Atlantic Award, and named to the inaugural class of the Greater Washington Hispanic Chamber of Commerce's Hispanic Business Hall of Fame. Juan Pablo is the architect of the first "Prenatal Care Moonshot" focused on eliminating maternal mortality by 2030 through mobile/digital technology, and Babyscripts has been named a Champion of Change in Precision Medicine by Barack Obama and the White House.

Juan Pablo has orchestrated large partnerships with Philips International, General Electric and their Healthymagination initiative and the March of Dimes, specifically targeting the elimination of premature birth. He has also led the Babyscripts sales team, closing large hospital deals with more than 50 health systems around the country that manage over 200K pregnancies annually.