Location:
1735 New York Avenue NW, Washington, DC, USA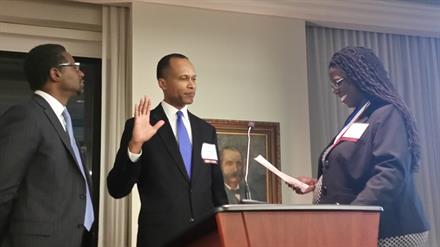 This event has concluded. Thank you to everyone who participated.
You can view the business meeting recording here.
Join your friends and colleagues for a celebration as we "design the future of medicine" at the 2021 MSDC Annual Meeting and Gala. This year's annual meeting will once again be in-person and full of opportunities to connect with your colleagues!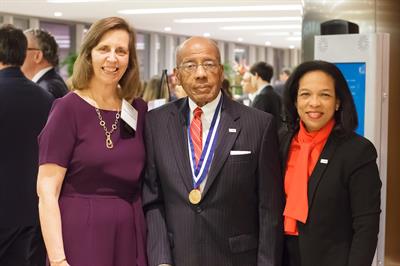 We are delighted to again host live a DC tradition older than the cherry blossoms and Washington Monument - the annual gathering of members. This year the event will have a different feel, as we are focusing more on community and less on a formal agenda. That means more opportunity for you to meet and mingle with DC medical luminaries and your colleagues. After a rough two years, we want to provide a fun experience - so much so that we encourage you to bring your spouse, significant other, or guest (work or friend) to join you at a special discounted rate.
The dress code is scrubs or business attire.

Event Date, Time, and Location
This year's annual meeting will take place on Friday, October 29, 2021, from 6:00 - 9:00 PM at the American Institute of Architects Courtyard and Event Center.
Our annual meeting and reception will take mere steps from the White House in downtown DC. The AIA Courtyard and Event Center is one of the District's most historic and beautiful venues. Sip a beverage under the stars in the covered spacious courtyard or step inside for a socially distant and architecturally unique venue.
Our event will be in the shadow of The Octagon, one of the District's most famous buildings. MSDC member and founder Dr. William Thornton designed it and it was the home to President and Dolly Madison after the White House was burned in 1814. Called one of DC's most haunted venues, you may see a ghost or two keeping an eye on you just days from Halloween!
Inclement weather update
We will now be a hybrid indoor/outdoor event. Our venue has a large tented outdoor courtyard and airy two-story indoor atrium lobby. The event will take place primarily in the indoor lobby area, which is open and spacious to allow for social distancing. Whenever you want to step outside to get a breath of fresh air, you will be covered under open-sky tenting.
Meeting and Gala Schedule
6:00 - 7:15 PM OPENING RECEPTION AND VIP EXPERIENCES:
Enjoy some quality time with friends and colleagues at our Opening Reception. See old friends and make new ones in the open air of the AIA courtyard. Open bar and heavy hors d'oeuvres will be available as networking fuel (or much needed after work sustenance). We will also have two VIP experiences available (Ghost Tour and Wine Tasting - see below).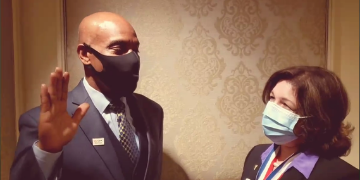 7:15 - 7:45 PM ANNUAL MEETING AND PRESIDENTIAL INAUGURATION:
Join us for a the newly formatted MSDC annual meeting. Hear the annual MSDC President's speech by E.W. Emanuel, MD; congratulate the new MSDC Board members; and celebrate the inauguration of Kirstiaan Nevin, MD, as MSDC's 157th President.
7:45 - 9:00 PM CLOSING RECEPTION AND VIP EXPERIENCE:
The ever popular closing reception. Enjoy live music, food and drink, and the chance to say hello to those who have not yet seen at the event. You'll have the opportunity for more conversation under a beautiful DC sky while celebrating the new MSDC leadership. One more VIP experience will be available to participants (Spirits Tasting - see below).
VIP Experiences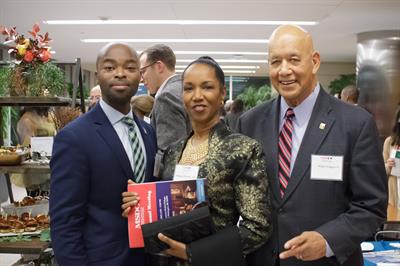 What are the annual meeting VIP experiences? This year MSDC is offering a unique opportunity to participate in special "events-within-an-event" to raise money for our charitable endeavors and provide a more spacious social opportunity. Each VIP experience is designed for small groups (35 participants max) to ensure even more social distancing but also offer a cool event that will be especially fun. All proceeds from each VIP experience will benefit one of MSDC's charitable endeavors. Two VIPs will be offered during the opening reception and one will be offered during the closing reception.
6:15 - 7:00 PM - Regional wine tasting, supporting the MSDC Healthy Physician Program. Take a fun-filled brief tour of French wines in an expert-led, down-to-earth wine tasting session. Study the regions they come from and the different flavors and character of wine using all your senses. All you need to do is keep a few things in mind, and in your glass. Our session is brought to us by Robert Cavanagh and Mike Tibodeau of Adventure Wine.
6:30 - 7:15 PM - Ghost tour of the Octagon House, supporting the Physician Health Program. Just days before Halloween, tour the historic and haunted Octagon House, which has ties to MSDC. Designed by MSDC member and founder Dr. William Thornton, the Octagon was home to President and Dolly Madison after the White House was burned in 1814. Called one of DC's most haunted venues, you may see a ghost or two keeping an eye on you! The event is brought to us by The Architects Foundation, which oversees The Octagon House.
8:00 - 8:45 PM - Spirits tasting. Explore spirits (alcoholic, not ghostly) from near and far! In this lively tasting you will sample a selection of spirits (bourbon, scotch, whiskey) and learn about their history, processing from grain to glass, and tasting notes. Our session is brought to us by Mike Tibodeau of Adventure Wine.
Ticket Prices
Your ticket to the meeting and gala includes the following: valet parking, open bar (including non-alcoholic beverages), heavy hors d'oeuvres, live music, access to tickets to the VIP experiences, and entry into the event.
MSDC is encouraging all attendees to bring a guest this year. Whether it is a spouse, significant other, friend, or work colleagues, we want you to enjoy your profession's gala with a partner. A "registration + guest" ticket includes the price of a discounted second ticket, which can be up to half off the regular ticket price!
If you need any assistance registering for the meeting, call 202-466-1800 x103 or email duryea@msdc.org.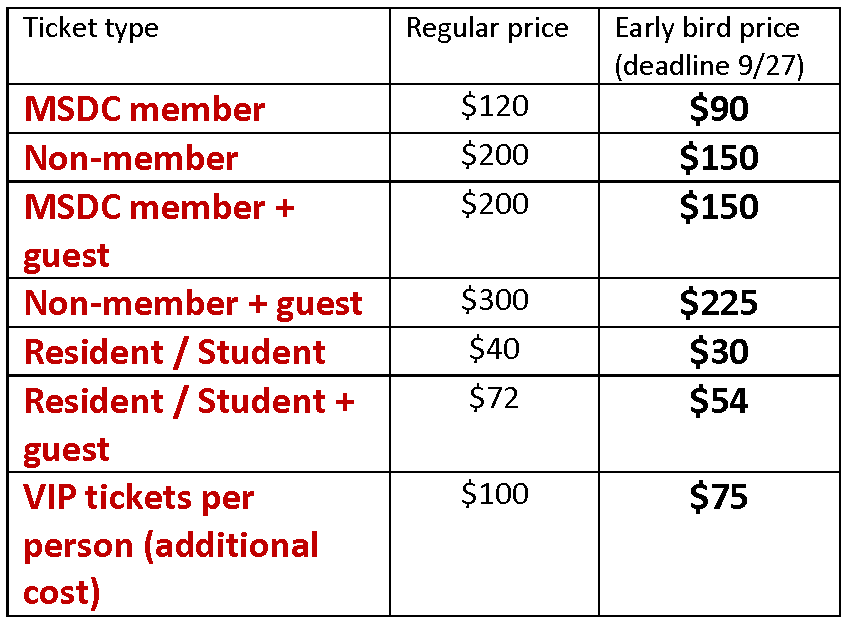 Register for the annual meeting here (and make sure to log-in to get the member rate) or contact MSDC to register via phone. If you want to bring a group of 5 or more, call the MSDC office for special discounted rates.
Support the Gala - Corporate Support Options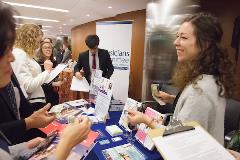 There are numerous options for companies, practices, and health systems to show their support for the physician community and make connections to physician leaders. Check out the prospectus below and contact MSDC for more information.
Cancellation Policy
MSDC gratefully appreciates donations to MSDC's charitable endeavors in lieu of a refund. Please contact duryea@msdc.org to make this arrangement.
If a registrant would like a refund of their registration, the refund policy is as follows: All cancellation requests must be made in writing to duryea@msdc.org. Cancellation requests received on or by September 27 will be refunded 100%. Thereafter, cancellation requests received on or by October 15 will be refunded 50%. Cancellations received October 16 and thereafter will not be eligible for refund.
Health and safety policies
Transcription of video's message
With the pandemic entering a new phase and our facilities seeing an uptick in cases, I wanted to share with you how we are planning on keeping you safe at the annual meeting.

1. Attendees, staff, and workers are all required to be vaccinated to attend the meeting. You will see when you register we ask you to attest that you and your guest are vaccinated.

2. Masks will be required during any indoor parts of the meeting and MSDC will comply with all DC Health guidance. Outdoor mask wearing is welcomed.

3. Our meeting will take place in a beautiful historic DC courtyard and garden, so there will be plenty of outdoor space for attendees.
4. MSDC created special VIP events this year to spread out our attendees and offer members who want a small group experience within the larger meeting.
5. Our business meeting will be live streamed for free to permit members to celebrate our leadership even from home.
6. If the health situation changes, MSDC will communicate those changes with members and attendees. If the health situation or local guidance requires us to move the meeting online, attendees will be offered an opportunity to have their fees returned or donated to MSDC's charitable endeavors.
We want to see you and celebrate you, with you. But we also want all of us to be safe. Plan on joining our celebration and keep an eye out for updates as the date grows closer.
Watching the business meeting online
MSDC's annual business meeting is October 29 but if you can't attend in-person, you can still enjoy the festivities. Watch the annual meeting via livestream from the comfort of... wherever! The livestream will feature: (a) the President's speech from Dr. E.W. Emanuel and MSDC election results, (b) the Presidential inauguration of Dr. Kirstiaan Nevin and MSDC's "design for the future", and (c) an update on MSAF's charitable work. If you would like to attend in-person, the meeting is at an outdoor venue to ensure your safety and registration is still open. However, if you cannot attend, sign-up here to participate with your peers in a different way.
iPhone users, use the QR code below or type "Healthy Physician" into the App Store Search Bar to download a new app that will enhance your meeting experience!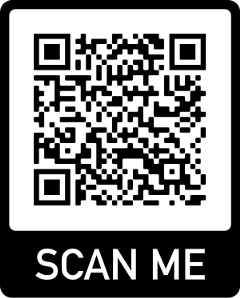 Thank you to our event sponsors!