Location:
The Yards - Penthouse Pool Club
1212 4th Street SE, Washington, D.C.
Register Now
Thursday, July 15
5:30 to 8:00 PM

For MSDC's first in-person event in more than a year, we are taking physician health to new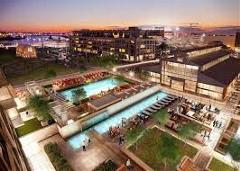 heights and putting physician health and wellbeing front and center. At this exclusive member-only event, you can socialize in style at the luxurious Yards Penthouse Pool Club. Enjoy amazing views of the DC skyline, reconnect with physician colleagues (without logging onto a device!), savor healthy appetizers and beverages, breath fresh air and relax on a rooftop oasis. Don't you feel better already? It has been an exhausting year and this rooftop social is focused on your wellbeing. It starts early enough to get home for family dinner and late enough that you can see patients late and still join us.
The social is being hosted in collaboration with VIDAFitness, MSDC's health and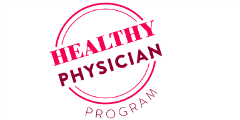 wellness partner, which has a comprehensive approach to health and wellness. The facility uses highly effective Green Seal-approved cleaning and sanitation protocols. Its Medical Advisory Board helps maintain a safe, healthy, and effective wellness experience that is consistent with the scientific principles generally accepted by the medical community.

There is no cost for members to attend this member-only event, but please register HERE by June 30. If you have trouble registering online or have questions regarding your membership status, contact duryea@msdc.org. If you are not a member but want to attend, sign up here.

There is a parking garage in the building ($3.00 for 3 hours).
In the event of rain, there is an indoor area and awning outside the bar area.