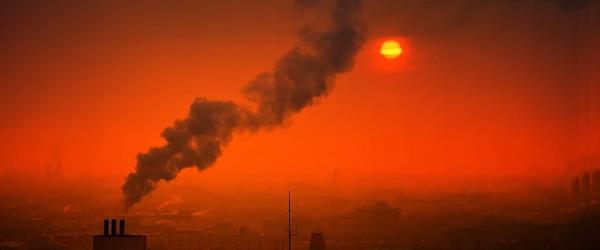 Climate Change & Sustainability: Your Health and the Healthcare Industry
Hosted by the Women In Medicine Section
This event is over. View the VIDEO RECORDING and DR TUMMALA'S PRESENTATION

As smoke from California wildfires is blanketing the United States and pollution levels near pre-pandemic levels worldwide, we see the impact of climate change. Climate change and sustainability are a public health crisis with a powerful impact on patient health - and physicians' ability to help their patients cope with the public health consequences.
A physician can prescribe an inhaler to treat disease stemming from environmental damage, but there is no prescription for clean air or water.

Air pollution is a public health crisis - it is responsible for seven million premature deaths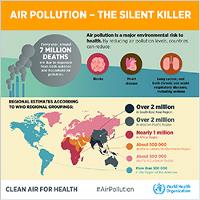 worldwide, according to the World Health Organization. The impact on children is also dire. In 2015, reducing environmental risks could have prevented more than a quarter of the 5.9 million deaths of children under 5 years.
Learn how climate change has affected allergies and the extent to which air pollution affects our health. This webinar will also dig into the broader impact that climate and sustainability play on the healthcare industry.


PRESENTERS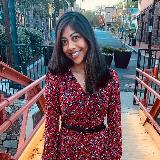 NEELU TUMMALA, MD, MA
Dr. Neelu Tummala is a board-certified physician who joined the Division of Otolaryngology of The GW Medical Faculty Associates in October 2018. She was raised in Atlanta, GA and attended Case Western Reserve University, where she earned her B.A. in Nutritional Biochemistry with a minor in Spanish, and a M.S. in Nutrition.
Dr. Tummala earned her MD from Case Western Reserve University School of Medicine. She completed her residency training in Otolaryngology- Head and Neck Surgery at Wake Forest Baptist Medical Center in Winston Salem, NC. She is a Clinical Assistant Professor of Surgery at the George Washington University School of Medicine and Health Sciences. Her area of clinical expertise is general otolaryngology (ENT) including sinus and nasal disorders, ear disease, and voice and swallowing concerns.
Dr. Tummala has a special interest in the effects of climate change on population health and has been actively involved with research, writing, and medical education on this issue. She is on the Steering Committee for Virginia Clinicians for Climate Action and is a trained Climate Reality Leader. She has worked with the American Lung Association, Union of Concerned Scientists, The Medical Society Consortium on Climate and Health, and Environment Virginia as a volunteer activist and educator.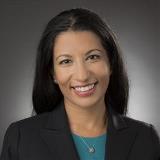 ANJALI MALIK, MD
Dr. Anjali Malik is a breast imaging and intervention radiologist at Washington Radiology, where she sees patients across 7 locations in the DMV region. She interprets multiple modalities of radiologic imaging, detects and diagnoses breast and thyroid cancer, and works closely with physicians across multiple specialties to offer the best care for her patients. She actively advocates for women's and public health both on Capitol Hill and within the community. She serves of the Medical Advisory Committee for Bright Pink, a national non-profit through which Dr. Malik educates young women and their providers on breast and ovarian cancer risk identification, stratification, reduction and management. Her work with the Society of Breast Imaging spreads the message regarding the importance of annual screening mammography.
As a writer and speaker, she discusses a range of topics from women's health to the utilization of social media for advocacy, radiology's role in healthcare to technological advances in imaging. She has been featured on numerous television, digital and podcast media outlets. You can find her on Instagram @AnjaliMalikMD and Twitter @AnjaliMalikMD.