Dr. Laurie Duncan Sets Sail and Pursues Her Dreams

May 13, 2022

Written by Aimee O'Grady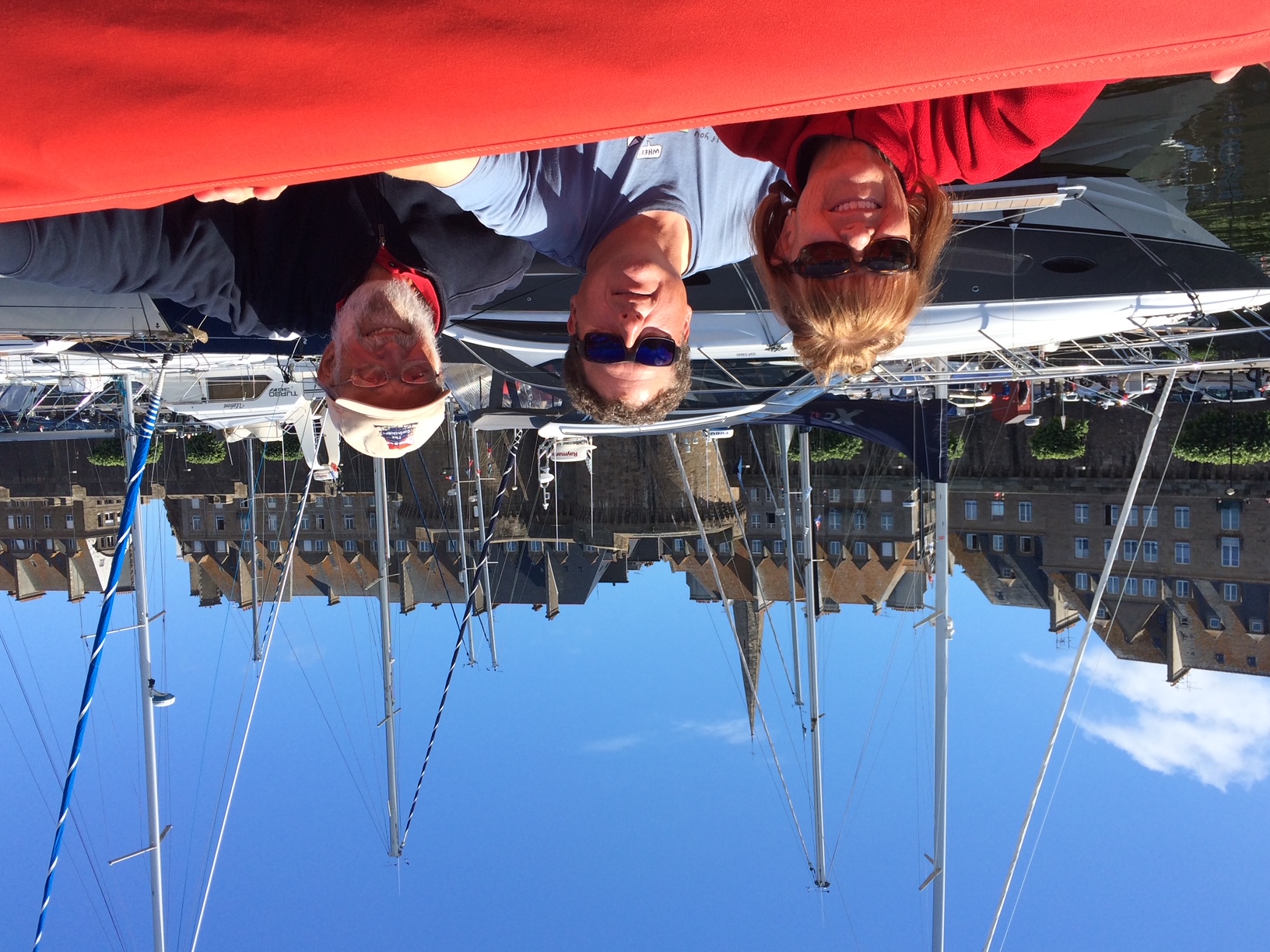 MSDC Board Member Laurie Duncan took an unusual path to arrive at her role as an internist and epidemiologist and along the way she confronted people who told her what she wanted couldn't be had.
"I remember wanting to work in medicine as a brain surgeon when I was only 7 years old. Unfortunately, my mother responded to my interest by telling me that girls didn't go to medical school," said Dr. Duncan.
She continued to study math and science and did well in both. That all changed in high school. "I didn't want to be the smart math kid anymore. I wanted to be pretty and popular, and I stopped focusing on my grades."
Still interested in the brain, Dr. Duncan earned a double major in psychology and English literature from Davis & Elkins College in West Virginia. She followed that with one year of graduate school from the University of Maryland before deciding that it wasn't a good fit for her.
In her late twenties, she began a graduate school track at Georgetown University for her Master of Science degree in biostatistics and epidemiology.
In her mid-thirties, Dr. Duncan went to Papua New Guinea as a Peace Corps Sponsored United Nations Volunteer. "I was with three other epidemiologists and the only one with out a medical degree," she said. She stayed there for two years and cherishes the memories. "I sailed and learned how to scuba dive. It was a fabulous opportunity both professionally and personally," she said.
While she could have stayed longer, medicine was still calling.
Interested in studying in England, Dr. Duncan continued to receive pushback from home. "I have always wanted to study medicine in England but was told that there are plenty of schools in America."
While still in New Guinea, she prepared for medical school interviews and applied to five different programs. "My sister helped get my transcripts from home. Of the five applications, I got two interviews and began studying medicine in New Castle at the age of 36," said Dr. Duncan. Dr. Duncan received her medical degree from Newcastle University in Newcastle upon Tyne, UK.
She returned to the United States for her residency and completed a study that she began in medical school. Upon completion of her residency, she worked as locum tenens as a hospitalist and in clinic at MAPMG (Mid-Atlantic Permanente Medical Group), the FDA in pharmacoepidemiology an at GWU as a mentor for medical students. "Practices would call the agency I worked with, and I would fill positions. I was sent to Hawaii, Alaska, California, the Navajo Reservation to name just a few," recalled Dr. Duncan.
She has been all over the world but decided to settle in D.C. where she has lived in a home on Capitol Hill since 2003.
Throughout this time, Dr. Duncan strengthened other skills as well. "I am an avid sailor. I began sailing when I was only five years old." She has raced sailboats from Annapolis to Bermuda as a crew member. Some of the remarkable places she has sailed include England, the Mediterranean, Papua New Guinea, California, Croatia, the coast of France, and Bahamas to name a few. According to Dr. Duncan, although the water may change color, gnarly weather is gnarly weather anywhere.
Most notably, Dr. Duncan sailed up the east coast of Canada, across to the French archipelago and St. Pierre and Miquelon, just south of Newfoundland
In response to her long-winding road to medicine, Dr. Duncan encourages people to "follow your dreams and open your heart. Even when the path feels dark, follow your dream. You never know what will happen on the other. Always look for those open doors."
She became involved with MSDC through a friend. "I went with a friend to an MSDC gala about ten years ago. It is a wonderful organization and does important work." Her position on the board ends in December of this year.
Do you know a physician who should be profiled in the MSDC Spotlight Series? Submit a nomination to Robert Hay, hay@msdc.org, for a future story. MSDC membership is encouraged for featured physicians.