Faggett, Walter

April 29, 2021

Written by MSDC Staff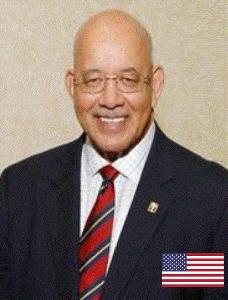 Walter Faggett, MD
Dr. Walter Faggett has a distinguished career as a pediatrician, health systems administrator, policy analyst and leader within organized medicine. His service to the community includes not just his medical career and community leadership, but military service as well. He is a retired United States Army colonel and paratrooper, having served more than 20 years.
Dr. Faggett went to medical school and specialized in pediatrics, helping found the first adolescent medicine clinic in the Department of Pediatrics at Brooke Army Medical Center in San Antonio, Texas, in 1974. He then moved to Washington, DC, and began a fellowship in psychiatry. Working in addiction medicine, he served as medical director at D.C. General Hospital's "PCP Unit," a dedicated detox facility that was one of the first of its kind in the region. Dr. Faggett is a fellow of the American College of Emergency Medicine and certified in Buprenorphine Addiction Medicine.
Dr. Faggett has extensive experience in public service and policy. Dr. Faggett served at the District of Columbia Department of Health as chief medial officer. He has served on the Ward 8 Health Council for decades advocating to improve the health of residents of Ward 8. He is Past President of the Medico-Chirurgical Society of the District of Columbia and has served as the National Medical Association speaker of the House of Delegates twice.