Capital Healthcare Honors and Gala, presented by MSDC

May 5, 2023 6:00 PM to 9:30 PM
Location:
13th floor ballroom.
529 14th Street NW, Washington, DC, USA
The 2023 Capital Healthcare Honors has concluded.
Healthcare and honor meet in this inspiring springtime physician awards ceremony and dinner celebrating DC healthcare heroes. Taking place on Friday, May 5 from 6:00 to 9:30 PM at the National Press Club, the gala event recognizes Washington, D.C. healthcare luminaries for their spirit of service, community, and leadership. The festivities include a social reception, full dinner, awards ceremony and closing reception and attract healthcare executives, leaders, stakeholders, and more from across the metropolitan Washington region.
MSDC is proud to share our 2023 awardees:
Constance Bohon, MD – Dr. Charles H. Epps, III Community Service Award (in recognition of outstanding public service to the community)
Dr. Bohon is being recognized for her work on women's health and maternal health, especially serving as an advisor to the District on maternal health issues.
John Larsen, MD (posthumous) – Distinguished Service Award (in recognition of service to the Medical Society)
Dr. Larsen is being recognized posthumously for his years of mentorship of physician leaders, including MSDC leaders, and service to the Medical Society..
Peter Lavine, MD – Certificate of Meritorious Service (in recognition of distinguished service to the medical profession)
Dr. Lavine is being recognized for his leadership on physician practice issues with MSDC and the AMA and for District residents
James Taylor, MD – John Benjamin Nichols Award, presented by UnitedHealthCare (in recognition of outstanding contributions toward improving the health of the community)
Dr. Taylor is being recognized for research into sickle cell disease and leadership of the groundbreaking work at Howard University's Center for Sickle Cell Disease.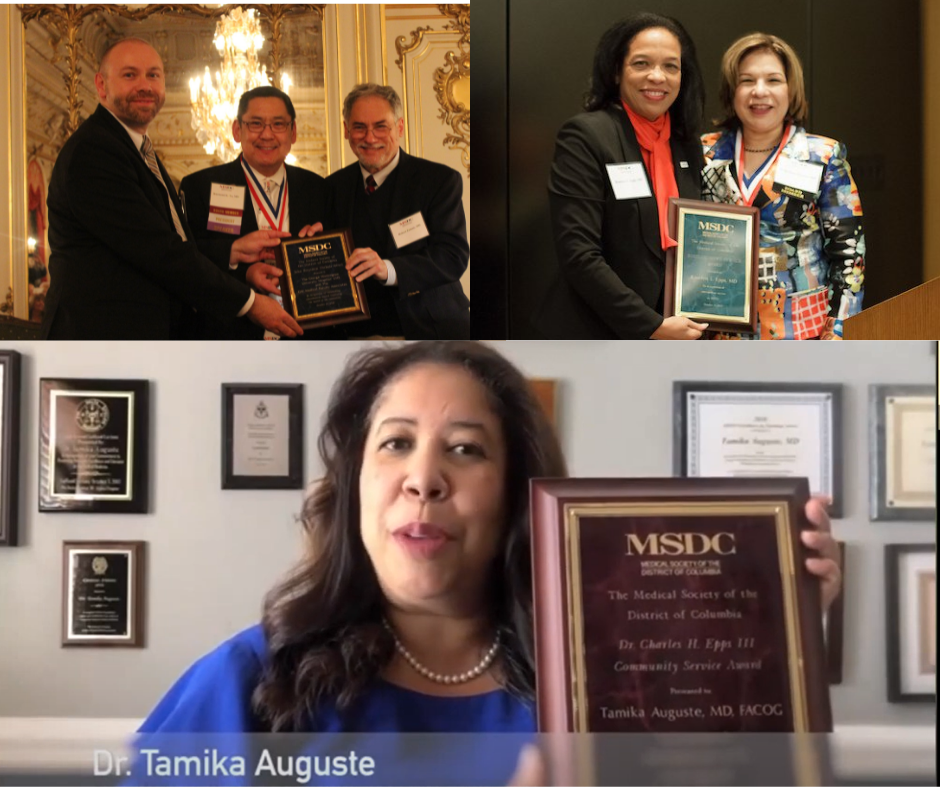 Companies interested in having their brand associated with this prestigious event can contact Sean Handerhan at partnership@msdc.org or .
Contact
Pia Duryea
Phone
Email