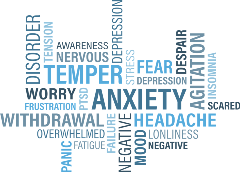 Behavioral health is a major public health issue in the District of Columbia. Sadly, many of the legislative and regulatory initiatives around behavioral health are tied to other public health concerns, such as opioid addiction, maternal mortality, and health equity.
In partnership with the Washington Psychiatric Society, AMA, and American Psychiatric Association (APA), MSDC works to ensure that patients receive appropriate support for behavioral health issues, that the practice of psychiatry is supported in the District, and that psychiatrists are available to patients in the District.
MSDC was a proud supporter of the Behavioral Health Parity Act of 2017, which enshrined into law that all health plans offered by an insurance carrier meet federal requirements of the Wellstone/Domenici Mental Health Parity and Addiction Equity Act of 2008.
MSDC Statements and Testimony of Behavioral Health Issues
24th Council period information coming soon
What to Know About the 988 Mental Health Hotline
Jul 18, 2022, 08:51 AM by MSDC Staff
Briefly learn the background on the new 988 number
The 988 Suicide and Crisis Lifeline launched nationally this week as a new resource to help those in distress.
Created by federal law, the 988 number is an option for people experiencing a mental health crisis to receive help via phone call or text. The number connects to trained mental health professionals and is modeled after 911 for physical emergencies. With the new three-digit emergency number, people with behavioral health crises can reach experienced professionals and not rely on 911.
As medical professionals in the behavioral health space can attest, too often behavioral health crises are handled like physical health crises. That means people in need may be sent to emergency rooms or correctional facilities which cannot immediately address the behavioral health need.
The three-digit number will work in tandem with the National Suicide Prevention Lifeline's current ten-digit number (), and calls to that number will be routed to 988. If the main 988 call center becomes inundated with calls, 16 backup facilities have been contracted to handle calls and texts.
Sample of Legislation MSDC is Tracking in Behavioral Health
(see the whole list of bills here)
Suicide Prevention Continuing Education Amendment Act of 2019 (B23-543)
What does it do? The bill requires licensed health providers to complete 2 hours of CME on suicide prevention, assessment, and screening.
MSDC position: MSDC opposes the bill as written as the language does not encourage physician wellbeing or sufficient awareness of suicide prevention.
Current status: The bill had a hearing with the Committee on Health on June 10.