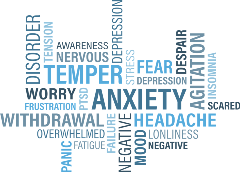 Behavioral health is a major public health issue in the District of Columbia. Sadly, many of the legislative and regulatory initiatives around behavioral health are tied to other public health concerns, such as opioid addiction, maternal mortality, and health equity.
In partnership with the Washington Psychiatric Society, AMA, and American Psychiatric Association (APA), MSDC works to ensure that patients receive appropriate support for behavioral health issues, that the practice of psychiatry is supported in the District, and that psychiatrists are available to patients in the District.
MSDC was a proud supporter of the Behavioral Health Parity Act of 2017, which enshrined into law that all health plans offered by an insurance carrier meet federal requirements of the Wellstone/Domenici Mental Health Parity and Addiction Equity Act of 2008.
MSDC Statements and Testimony of Behavioral Health Issues
25th Council period information coming soon
Study: Systemic Reforms Needed for Physicians in Distress
Jul 6, 2022, 10:53 AM by MSDC Staff
Researchers dug deep into reported data to discover the specific stressors that drove some physicians to suicide.
For emergencies please call 911 or the National Suicide Prevention Lifeline at 1-800-273-TALK
A new study released last week expands on the stressors that could lead to physician suicide. The study's goal is to identify job-related problems to prevent physician suicide.
The authors looked at the National Violent Death Reporting System database between 2003 and 2018 and isolated 200 physician death narratives. Nearly all of them had an association with early retirement due to a physical ailment. Professional investigations were also a common theme showing that loss of career due to outside factors was a major driver in physician death.
The authors noted that while the causes overlapped with a prior study on nurse suicides, physicians had more access to mental health support post-job loss.
The authors identified a few solutions to address these issues:
Make more anonymous screening tools and treatment options available to physicians
Eliminate "invasive" medical license application questions on mental health or substance use
Sample of Legislation MSDC is Tracking in Behavioral Health
(see the whole list of bills here)
Suicide Prevention Continuing Education Amendment Act of 2019 (B23-543)
What does it do? The bill requires licensed health providers to complete 2 hours of CME on suicide prevention, assessment, and screening.
MSDC position: MSDC opposes the bill as written as the language does not encourage physician wellbeing or sufficient awareness of suicide prevention.
Current status: The bill had a hearing with the Committee on Health on June 10.