MSDC Board of Directors Discusses Equitable Pay in Medicine, Unconscious Bias

February 23, 2021

Written by MSDC Staff

The MSDC Board of Directors held wide-ranging discussing on major equity issues in medicine at its first Board meeting of 2021.
The Board welcomed new member Matthew Lecuyer, MD, an emergency pediatric medicine physician at Children's National Hospital. Dr. Lecuyer is an alternate delegate for the MSDC American Medical Association delegation and join EW Emanuel, MD as one of MSDC's two new alternates.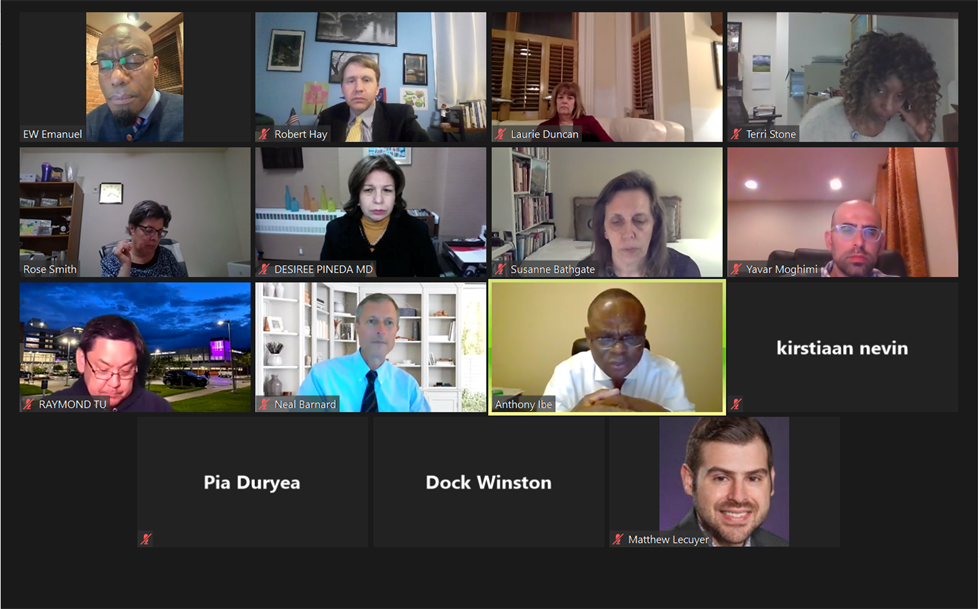 The Board heard a presentation by the American Medical Women's Association on "Addressing Gender Based Pay Disparities in the Medical Community". DC native Medha Reddy, a first year medical student and AMWA volunteer, discussed how MSDC could be involved in the movement for equitable pay in the medical community. The Board engaged in the discussion and asked Ms. Reddy to work with the Women in Medicine Section to plan next steps and recommendations on this ask.
The Board also heard updates on two of its major initiatives. Unconscious Bias in DC Medicine Task Force Chair Dr. Lecuyer shared the executive summary of the Task Force's paper and walked through high-level analysis of their data [n.b. receive a summary at the March 10 webinar on the task force's work]. Dr. Emanuel also shared analysis of the Membership Task Force's survey data and implications for a potential new membership model.
The Board also took the following actions, among others:
Renamed the PLAN Committee as the Advocacy Committee
Adopted the Investment Policy Statement for 2021
Approved the Awards Committee's recommendation for 2020 MSDC award winners
Approved the creation of an Industry Committee
The next MSDC Board meeting is April 19, 2021.