Physician Resource Center: Thought Leadership
Physician Thought Leadership Resource Center
Part of our role as a professional medical society is to be a resource provider for our members. We are fortunate to have created partnerships and alliances with organizations that seek to provide educational and support materials that can be support of our member's efforts to provide the best in care to their clients. We encourage our members to engage with the content presented here and reach out to the providers should they wish more information and support.
Click the arrows next to each category to learn more.
Health and Wellness Resources
Vida Fitness
District Addiction Consultation Services
VIDA Fitness
, the Health and Wellness Partner for MSDC's Healthy Physician Program, is working to continuously improve the health and wellness of our healthcare professionals and their patients. We believe that exercise and nutrition are critical components of the health care continuum along with a restful night's sleep. VIDA Fitness provides each new client with a personalized onboarding service to set realistic goals and identify potential roadblocks. We have worked with our
Medical Advisory Board
to create a referral pathway for physicians and medical providers to help their patients make long-term lifestyle changes. One example is the
Evolve Wellness Program
, which is our approach to comprehensive wellness.
Evolve is an insurance eligible, results driven program available virtually or in person. Each participant receives an initial assessment, personalized attention, and group socialization throughout the 12-week program. VIDA's board-certified registered dietitians lead each session and participants have unlimited access to our exercise facilities and group fitness classes.
Click here
for a full program overview. Most CareFirst members pay nothing out-of-pocket. Non-CareFirst members may use Health Savings or Flex Spending Account (HSA/FSA) funds for the program.
For more information, visit
vidafitness.com
or contact:
Aaron Moore
Director of Operations
Office: (202) 939-2566
aaron@vidafitness.com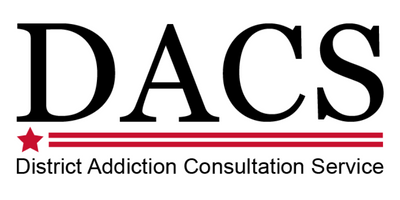 DACS provides support to primary care and specialty prescribers in addressing the needs of their patients with substance use disorders and chronic pain management. All services are free and include:
Phone consultation for clinical questions provided by expert addiction medicine specialists
Education and training opportunities related to substance use disorders and chronic pain management
Assistance in the identification of substance use and behavioral health resources and referrals that meet the needs of the patients in your community.
Funding for DACS is provided by The District of Columbia Government, DC Health, Health Regulation and Licensing Administration (HRLA), Pharmaceutical Control Division (PCD). DACS is administered by the University of Maryland School of Medicine staff and faculty.>
Practice Management
Unity Insurance
Perla
Diamond Financial 401k Plan
United Healthcare
Financial Planning
Truist

Our Medical Specialty Group provides a dedicated team with tailored solutions to meet the unique financial needs of physicians and their practices. Of particular interest today is Practice Strategic Alternatives.
Visit www.suntrust.com/medicalinsights
Contact: Michelle Hughes, Vice President - Client Advisor, 202.879.6302 michelle.hughes@truist.com
Technology for your practice
Hologic
CRISP DC
Babyscripts
Dr First
Medical partners
Compassion & Choices
Maryland Proton Treatment Center
Pfizer
Janssen
Atlantic Health Partners

Compassion & Choices believes the goal of good end-of-life care is to prevent as much physical and emotional suffering as possible. Not aimed at curing illness, the focus is on comfort, dignity, and quality of life. For many, it is reassuring just to know that options exist. There is no one right answer or choice; preferences vary from person to person. Candid conversations are crucial to ensuring patients get the care they want at the end of life, so it's important to discuss these priorities not just with patients, but with their families and other loved ones and put those priorities in writing whenever possible.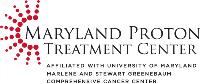 The
Maryland Proton Treatment Center (MPTC)
is the first and most experienced Center in the region to offer proton therapy-a highly advanced and precise form of radiation-to treat cancer. MPTC has trained more than 200 medical professionals on the use of proton therapy and has treated more than 3,500 patients.
*
Clinical trials for your patients
*
Meet our medical team
Point of Contact:
Barbara Grimm
Senior Physician Liaison
Maryland Proton Treatment Center
410-218-3267- cell
barbara@mptcproton.com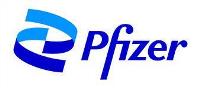 For information on the Pfizer-BioNTech COVID-19 vaccine, see this Fact Sheet for Healthcare Providers (May 20, 2021)

Creating a future where disease is a thing of the past
.
We are Janssen, the Pharmaceutical companies of Johnson & Johnson. We are focused on treating and preventing some of the most complex and devastating diseases of our time in oncology, immunology, neuroscience, infectious diseases & vaccines, cardiovascular & metabolism, and pulmonary hypertension. We pursue the most promising science, wherever it might be found. Learn more at
www.janssen.com
.

Atlantic Health Partners is MSDC's vaccine buying partner to support member immunization efforts. AHP offers most favorable vaccine prices, terms, and purchasing support.
For information about the program please contact Jeff or Cindy at 800-741-2044 or
info@atlantichealthpartners.com
www.atlantichealthpartners.com
Thought leadership articles
The Benefits of Being Social
Learn how support, reinforcement, brain power and memory, learning, self esteem, and physical health can all be boosted by social wellness, in the VIDA Fitness wellness series.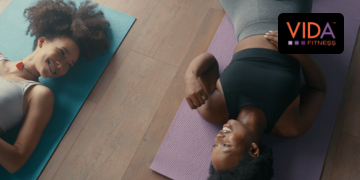 The following is provided by MSDC Health and Wellness Partner VIDA Fitness
In early times, humans developed a basic form of language because they needed more advanced communication to share ideas, remain safe, and ultimately evolve. People have formed tribes and groups and societies since the earliest of times to survive.

And the people we surround ourselves with throughout our lives help to shape our own personal identities and have a significant impact on our overall health and wellness.

As part of our VIDA wellness series, we take a look at six essential benefits of being part of a community. Learn how support, reinforcement, brain power and memory, learning, self esteem, and physical health can all be boosted by social wellness!

In the end, socializing and being a part of something increases happiness and wellbeing, and may even help you live longer – so make sure you are getting your fair share of socializing.