PHP and Addiction Resources
Important update
The MSDC Physician Health Program has issued new guidance for participants regarding testing. This is in response to the COVID-19 outbreak. Read more here.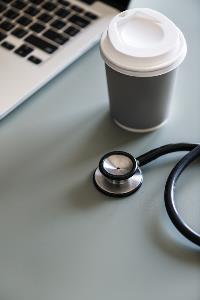 The MSDC Physician Health Program is a private, confidential, non-disciplinary program that works to advocate for the health and well-being of all physicians in the metropolitan Washington, DC, area and to safeguard the public.

The Program is HIPAA compliant and protects the confidentiality of participant records as set forth under DC and Federal law. The program is administered by the Medical Society of DC and is separate from the DC Board of Medicine. Read more in the MSDC PHP brochure.

For a confidential consultation for your or a colleague that may benefit from our help, please call (202) 466-1800 x102 or email us. This is not an emergency service; for emergencies please call 911 or the National Suicide Prevention Lifeline at 1-800-273-TALK.

Presentations

The PHP can help hospitals meet Joint Commission requirements by providing information on physician impairment at medical staff meetings or grand rounds. An overview of the services or a CME lecture on physician impairment may be scheduled by contacting Steve Carreras by email.

Support Your Colleagues
Do you want to help support your fellow physicians going through their own struggles? The Sterling Ruffin Fund was established to fund physician health and addiction programs. Your generous gift allows MSDC to continue supporting those physicians in most need.
AMA: Insurers Imposed Prior Auth Despite Pandemic
Despite the world going into triage mode in 2020, an AMA survey found insurance companies still required prior authorization as normal.

As much changed in 2020, one thing stayed the same - the burden of prior authorization on medical practices.
On April 7, the American Medical Association released survey results showing that for the overwhelming majority of physicians nationwide, prior authorization requirements imposed by commercial payers did not change during the pandemic. Of those, 30% of physicians reported that prior auth requirements led to a serious adverse event for a patient in their care.
You can see the press release and survey topline data here.
"As the COVID-19 pandemic began in early 2020, some commercial health insurers temporarily relaxed prior authorization requirements to reduce administrative burdens and support rapid patient access to needed drugs, tests and treatments," said AMA President Susan R. Bailey, M.D. "By the end of 2020, as the U.S. health system was strained with record numbers of new COVID-19 cases per week, the AMA found that most physicians were facing strict authorization hurdles that delayed patients' access to needed care."
The burden of the prior auth requirements include more than delaying patient care. Of those physicians surveyed, 40% said they employ staff members who work exclusively on prior auth tasks. The average physician practice spends 40 hours a week on prior authorization. Almost every physician surveyed (85%) said the burdens associated with prior authorization were high or extremely high.
MSDC continues to work at the local level in reducing the burden of prior authorization. Get involved through our advocacy website and sign-up.