PHP and Addiction Resources
Important update
The MSDC Physician Health Program has issued new guidance for participants regarding testing. This is in response to the COVID-19 outbreak. Read more here.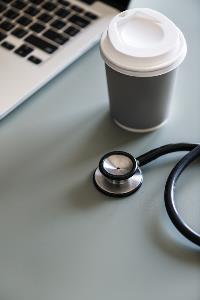 The MSDC Physician Health Program is a private, confidential, non-disciplinary program that works to advocate for the health and well-being of all physicians in the metropolitan Washington, DC, area and to safeguard the public.

The Program is HIPAA compliant and protects the confidentiality of participant records as set forth under DC and Federal law. The program is administered by the Medical Society of DC and is separate from the DC Board of Medicine. Read more in the MSDC PHP brochure..

For a confidential consultation for your or a colleague that may benefit from our help, please call (202) 466-1800 x102 or email us. This is not an emergency service; for emergencies please call 911 or the National Suicide Prevention Lifeline at 1-800-273-TALK.

Presentations

The PHP can help hospitals meet Joint Commission requirements by providing information on physician impairment at medical staff meetings or grand rounds. An overview of the services or a CME lecture on physician impairment may be scheduled by contacting Steve Carreras by email.

Support Your Colleagues
Do you want to help support your fellow physicians going through their own struggles? The Sterling Ruffin Fund was established to fund physician health and addiction programs. Your generous gift allows MSDC to continue supporting those physicians in most need.
MSDC Announces 23rd Council Period Report Card
MSDC's increased member advocacy led to major wins for physicians and patients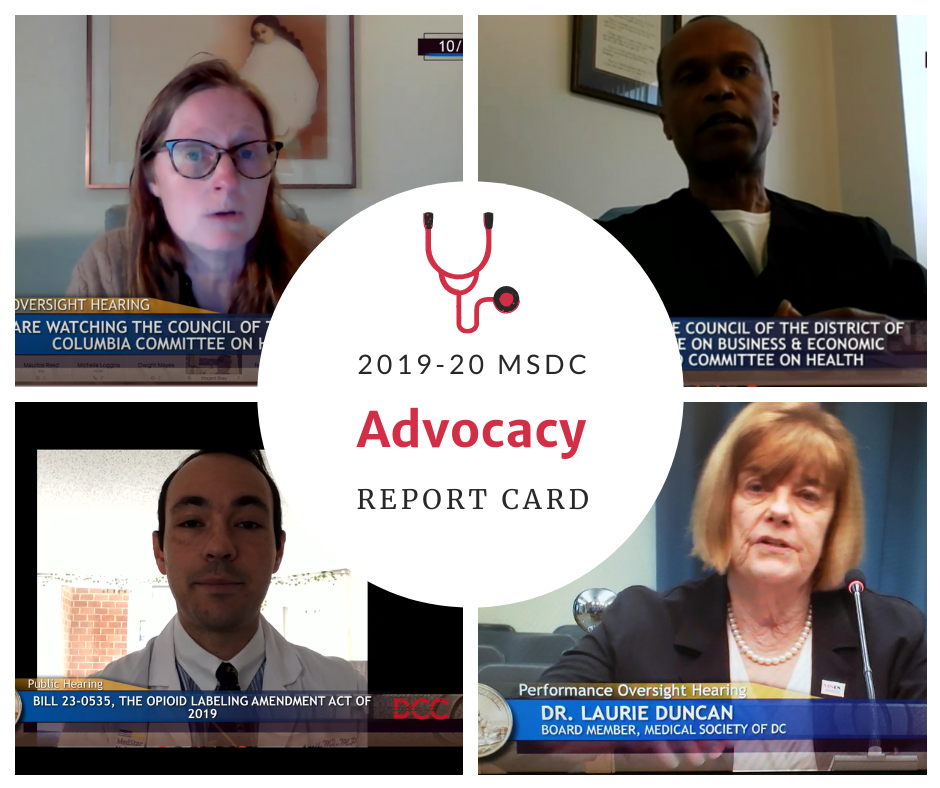 As MSDC prepares for 2021 and a new Council period, the Society is pleased to share a "report card" on its advocacy activities for the 23rd District Council period (2019-2020).
The two-year period that just ended saw a surge of physician advocacy on important medical issues. COVID-related advocacy dominated the second half of the session, but numerous issues saw physicians testifying and MSDC staff working with lawmakers to protect practices and patients. The past Council session also saw MSDC's new issue priority ranking, policy agenda, and advocacy website.
In addition to encouraging physicians to testify directly to lawmakers, MSDC partnered with other healthcare associations and entities to pass legislation to make the District the best place to practice medicine.
You can see a brief summary of the advocacy report card here and the full report card here, but some areas of success of the physician community include:
Permitting reimbursement for audio-only telemedicine
Allowing for patients to receive FDA approved biosimilar drugs
Prohibiting retribution from employers for physicians practicing reproductive health medicine
Expanding insurance coverage requirements for newborns, parents, and pregnant women
Limiting out-of-pocket costs of insulin for patients
Defeating three different content-specific CME requirements
In addition to working on issue-specific legislation, MSDC members and leaders testified on the following issues:
Protecting independent practices in underserved medical areas
Providing support for independent physician practices during COVID-19
Promoting physician wellbeing and addiction programs, and not unduly punishing physicians suffering from burnout or addiction

In 2021, MSDC will unveil an expanded, engaging advocacy program that will assist physicians in advocating on issues important to them, as well as equipping them to speak out on these issues. Keep an eye on our website for more information.