Women in Medicine
The number of women in medicine is steadily rising and this year, for the first time ever, more women than men enrolled in medical school. MSDC's Women in Medicine Section is physician-led and is dedicated to address the needs of women in medicine. The Section is open to women and men.

Purpose: to increase the number and influence of women physicians in leadership roles both within the greater District of Columbia medical community and MSDC; provide a networking and mentoring forum for women physicians; and discuss issues important to women physicians, i.e. women's health.

Co-chairs: Maria Aramburu, MD, and Anjali Malik, MD

Programs and Activities:
In 2019, the Section hosted a Distillery Tour and Tasting on National Women Physicians Day and a workshop on work-life boundaries. 2020 has featured more innovative programming, including online events focused on imposter syndrome and the impact of COVID-19 on women in academic medicine.

If you would like to get involved in the Women in Medicine Section, sign up here.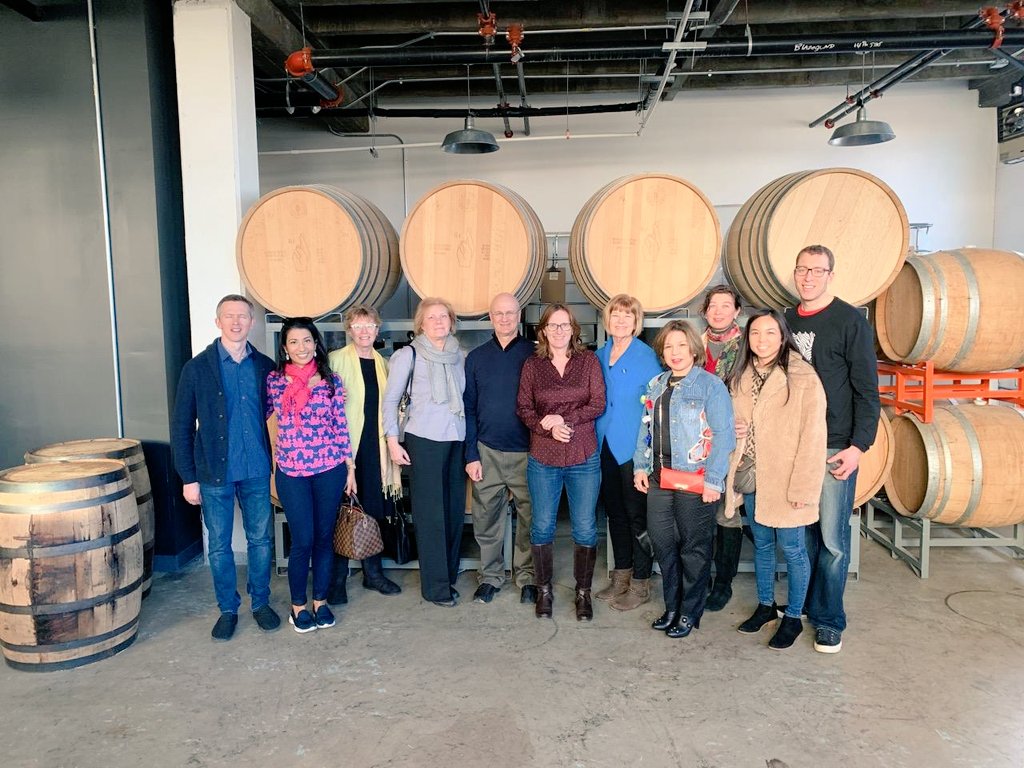 2020 Women in Medicine Events
This event is hosted by MSDC's Women in Medicine Section and
sponsored by MSDC's Healthy Physician Program
View a recording of the webinar and materials below.
VIDEO RECORDING
PRESENTATION
"3 R" WORKSHEET
DESCRIPTION
Imposter Syndrome was originally defined in 1978 by clinical psychologists Pauline Clance and Suzanne Imes and is defined as "the persistent inability to believe that one's success is deserved or has been legitimately achieved as a result of one's own efforts or skills". More than 75% of people will experience imposter syndrome at some point in their life, but few talk about it. Physicians tend to have many characteristics of people who are at greatest risk of developing imposter syndrome. These include perfectionism, having a fixed mindset, a fear of failure and those who feel they differ from their peers in some way. These characteristics are groomed as you progress in your medical training. You have been exceeding for your whole life, and with that comes comparison to others. You become acutely aware of this comparison as you apply for medical school and you feel like you are just the sum of your MCAT scores and college grades instead of a whole person.

Imposter Syndrome can cause significant anguish both professionally and personally. It's imperative that those with imposter syndrome take action to overcome it because it may lead to career dissatisfaction, anxiety, burnout and perhaps even leaving medicine altogether. This workshop will provide an in-depth look into imposter syndrome, why women in medicine are at risk and provide a specific action plan to overcome it.


PRESENTER: Kristin Yates DO, FACOG
Dr. Kristin Yates is a board certified Ob/Gyn physician practicing in New Hampshire. She loves Ob/Gyn because it is the perfect mix of primary care and surgery, with the added benefit of caring for women during their pregnancies. Outside of medicine, she is passionate about helping young physicians overcome imposter syndrome and create exactly the career that they want. She also hosts the Imposter to Unstoppable podcast, which sheds light on the prevalence of imposter syndrome in medicine and teaches women how to improve their lives through self-coaching. For fun, she enjoys spending time with her husband and 2 (soon to be 3) daughters, reading, riding her Peloton and cooking.
The best way to find me is on Instagram
(
https://www.instagram.com/kristinyatesdo/
)
and/or my Facebook Group
(
https://www.facebook.com/groups/clarityforwomen/
)