COVID Vaccine
As District physicians, our community is at the forefront of distributing the COVID vaccine as well as receiving the vaccine. While more details will become available in the coming days and weeks, MSDC has created a Q&A below to update the community on where we are with COVID vaccination distribution in the District.

Resources (see additional links below Q&A)

DC Health announces new vaccines available Jan. 16 for underrepresented Wards

Recording of MSDC Vaccine Webinar 12.9.20
Should I have scheduled my vaccine by now?
When should I schedule my 2nd COVID vaccine dose?
When you receive your first dose, the location will ask you to schedule your second appointment at that time. If you were not offered an opportunity to schedule a second vaccination, go to https://coronavirus.dc.gov/page/second-dose-information and use that link to contact your location to schedule your second appointment.

What should I do if I am having problems scheduling my vaccine on the DC Health website?
If your account or email is being locked out or the application will not complete with your email address, use another email address to try and schedule your appointment. You can also wait 24 hours and try again with the first address.

What is the vaccine priority order in the District?
Mirroring the Centers for Disease Control and Prevention (CDC) Advisory Committee on Immunization Practices (ACIP) recommendations, the District will vaccinate the population in three phases.

1.A. Persons serving in a healthcare setting who have potential exposure to patients or infected materials, and who cannot work from home.

1.B.1 Group homes, homeless shelters, jail workers
1.B.2. Inmates, law enforcement, k-12 school staff, childcare staff, grocery workers
1.B.3. Court staff, mass transit workers, manufacturing workers, USPS
1.C.1. Adults with chronic health conditions, in-person local government and utility workers, property management workers
1.C.2. Rideshare drivers, delivery workers, media who work in person
1.C.3. Higher education employees, construction workers, essential IT workers, essential federal workers
2. The remainder of the population
What does this mean for you and your staff? Very basically, if you work in a healthcare setting, you would be considered a Phase 1 priority especially if you come into contact with potentially-infected patients. See more detailed timelines in the questions below.
How do I register to distribute the vaccine?
DC Health has a three step process to register as a vaccine provider. First you must complete the CDC's COVID-19 Vaccine Agreement (click here). Follow DC Health's steps to complete your registration - see here. At this time we do not know when DC Health will begin permitting physician practices to distribute vaccine to patients.

When vaccines are widely available for healthcare settings, should we vaccinate our staff all at once or in shifts in case of reactions?
The CDC ACIP interim recommendations suggest a staggered approach to vaccinating your healthcare workforce staff. So you do not vaccinate an entire department on the same day, in case they have a concurrent immune response creating a workforce availability tension.
How can I help promote vaccine safety with my patients and the public?
DC Health is asking physicians to record a video about why you are getting the vaccine. You can read instructions here.
What are the websites I can provide patients to schedule appointments?
Pfizer vaccine distribution factsheet
AMA recorded interview series on COVID-19 vaccine
CDC FAQ on COVID Vaccine // ACOG Guidance on Vaccines for Pregnant and Nursing Women
COVID-19 Vaccine Provider Agreement FAQ
COVID-19 Vaccine Provider Agreement
CDC Medical Provider Resource Page
COVID-19 Vaccine Training Programs
Post Vaccine and Return-to-Work Recommendations for Healthcare Personnel
Vaccination Communication Toolkit for Providers
Vaccine Safety Resources
Vaccination Training and Reference Materials
The event has ended. However you can watch the recording by clicking the button below:
Vaccine Webinar Recording
Immunization is a hot topic in the District. While we have seen good rates of flu vaccine acceptance, overall vaccination rates are still below the generally accepted herd immunity level. The debate over the Council's Minor Consent for Vaccinations bill shows anti-vaxxer talking points still resonate.
The coming COVID-19 vaccine makes these issues even more important to discuss. Will the blow back against generally accepted vaccines make COVID-19 distribution harder? What should physician think about the COVID-19 vaccine when they are going to be the first people to receive it? How will distribution work?
MSDC has compiled a panel of knowledgeable physicians to discuss immunization in the District and what's coming with the COVID vaccine. Join us to have your questions answered and engage in a lively discussion.
Moderator: J. Desiree Pineda, MD, FACP. Dr. Pineda is the Immediate Past President of the Medical Society, as well as a delegate to the American Medical Association House of Delegates. She also serves on the DC Health scientific advisory committee for the COVID-19 vaccine.
Speakers: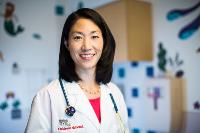 Linda Fu, MD, MS, is a general pediatrician at Children's National Hospital and an Associate Professor of Pediatrics at George Washington University School of Medicine. Dr. Fu also serves as the Director of Academic Development for the Goldberg Center for Community Pediatric Health. Dr. Fu's research and advocacy interests lie in improving understanding of and access to vaccinations through improving vaccine confidence and reducing systemic barriers to vaccination services. Over the years, she has provided evidence-based, vaccine delivery training to hundreds of pediatricians and college health professionals in over 40 states and DC through her leadership of immunization learning collaboratives. She led the first immunization learning collaborative to be approved by the American Board of Pediatrics to award maintenance of certification credit to participants. This program became a model for the American Academy of Pediatrics' immunization QI curriculum. She is currently a member of the AAP's Global Immunization Project Advisory Committee helping to develop a simulation curriculum to teach healthcare providers how to address vaccine hesitancy under diverse resource conditions. She also serves as chair of ImmunizeDC, a community coalition of diverse stakeholders whose mission is to improve vaccination in the District of Columbia.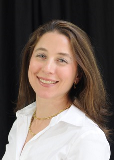 Janine Rethy, MD, MPH is the Division Chief of Community Pediatrics at MedStar Georgetown University Hospital and Assistant Professor of Pediatrics at Georgetown University School of Medicine. She serves as Medical Director for both the Kids Mobile Medical Clinic and FITNESS programs, Director of Medical Education for Community Pediatrics, and is a Co-Investigator and Clinical Lead for the MedStar Safe Babies Safe Mom's Initiative.
Dr. Rethy received her medical degree and MPH in Community Medicine from Mount Sinai School of Medicine and completed residencies at Mount Sinai Hospital in both Pediatrics and General Preventive Medicine.
Dr. Rethy serves as an American Academy of Pediatrics COACH (Childhood Obesity Advisor for Continuing Health). For the DC Chapter of the AAP, she serves as a CATCH co-facilitator and was recently elected as an at-large Board Member. She believes that every child deserves the opportunity to be healthy and thrive and works to achieve that through an equity lens in her clinical work, health systems transformation, and her research.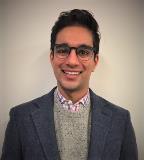 Ankoor Shah, MD, MBA, is a general pediatrician and currently the Interim Principal Senior Deputy Director at the D.C. Department of Health. As Senior Deputy Director of the Department's Community Health Administration (CHA), he leads the public health responsibility for improving health outcomes in the District across five broad areas: chronic disease prevention and control; perinatal and infant health; child, adolescent, and school health; nutrition and physical activity; and primary care access and quality.
During the District's COVID-19 pandemic response, Dr. Shah has critically served in a myriad of functions, including advising reopening metrics, supporting safe functions within childcares, schools, and universities, leading COVID-19 Vaccine planning, and coordinating access to care among local health centers and hospitals.
Previously Dr. Shah was the Medical Director of IMPACT DC Asthma Clinic and a Community Pediatrician at Children's National Hospital. In 2019 he was named to the 40 under 40 Leaders in Minority Health. He received his medical and public health education at Emory University and his MBA at George Washington University School of Business. He completed his residency and chief residency at Children's National Hospital.