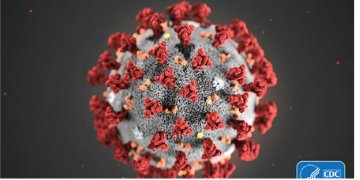 Information for DC Physicians Regarding COVID-19 and Coronavirus

As the COVID-19 public health emergency evolves, MSDC is continuously offering information, resources and support to physicians and the public during this critical time. COVID-19 not only has health consequences, but practice and economic consequences for the health profession.
The MSDC COVID-19 page has three areas you can access on the right side:
Updated information and guidance on treating your patients, especially those with COVID-19
Guidance and information on maintaining your practice during COVID-19
Information for yourself and staff on helping yourself financially, mentally, and emotionally during the public health emergency
Below are our breaking news items and evergreen resources on the outbreak. If you have any suggestions for content or information, email us with your suggestions.
Important Updates
The District of Columbia is now in Phase Two of its reopening plan. What does that mean for physicians? For physicians and medical practices, "phase two" is similar to "phase one". You can see the entire recommendation here, but a few key points include:
As capacity allows, all surgeries and procedures may be performed as long as proper clinical safety is possible (PPE supplies adequate, for example).
Patients and visitors must notify facilities if they have been diagnosed with COVID-19 within 14 days of their visit
All patients must wear face coverings and an office may supply a patient with a cover if they do not have one
Staff should wear surgical facemasks at all times
PPE should be changed between patients
The Office of the State Superintendent of Education (OSSE) has set up emergency child care for District health professionals working on the COVID-19 epidemic. Each childcare facility is located near one of the District's six hospitals. If this service can help you, visit bit.ly/DCECI. See more information here.
Want to help your patients answer basic questions about COVID-19? Bookmark and share this National Academy of Science page on answers to basic COVID questions.
Medical information updates: Get your COVID-19 data for DC here and your testing location information here.
DC Medical Reserve Corps
Now is the time to join the DC Medical Reserve Corps if you have the time and ability - join today