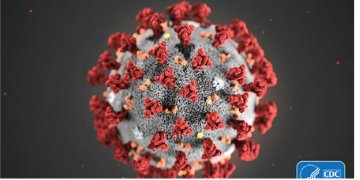 Information for DC Physicians Regarding COVID-19 and Coronavirus

As the COVID-19 public health emergency evolves, MSDC is continuously offering information, resources and support to physicians and the public during this critical time. COVID-19 not only has health consequences, but practice and economic consequences for the health profession.
The MSDC COVID-19 page has three areas you can access on the right side:
Updated information and guidance on treating your patients, especially those with COVID-19
Guidance and information on maintaining your practice during COVID-19
Information for yourself and staff on helping yourself financially, mentally, and emotionally during the public health emergency
Below are our breaking news items and evergreen resources on the outbreak. If you have any suggestions for content or information, email us with your suggestions.
Important Updates
DC Health and the Bowser Administration has called on elective and non-urgent medical procedures to be delayed during the COVID-19 public health emergency. Read more details here.
The CDC has released new guidance on antibody testing - see here
The Office of the State Superintendent of Education (OSSE) has set up emergency child care for District health professionals working on the COVID-19 epidemic. Each childcare facility is located near one of the District's six hospitals. If this service can help you, visit bit.ly/DCECI. See more information here.
Public Health Laboratory Testing Sites: The District has published a list of test sites for the DC Public Health Lab. See here for the list.
DC Medical Reserve Corps
Now is the time to join the DC Medical Reserve Corps if you have the time and ability - join today