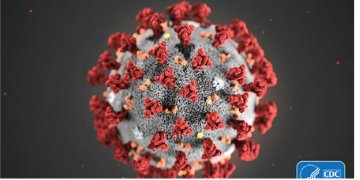 Information for DC Physicians Regarding COVID-19 and Coronavirus
During the COVID-19 public health emergency, MSDC has continuously offering information, resources, and support to physicians and the public during this critical time. COVID-19 not only has health consequences, but practice and economic consequences for the health profession.
Below are our breaking news items and evergreen resources. If you have any suggestions for content or information, email us with your suggestions.
Important Updates
Starting Saturday, January 15, a number of DC businesses and indoor facilities will require proof of vaccination to enter. This does not include healthcare facilities. To learn more, see the VaxDC website.
On January 12, Mayor Muriel Bowser issued a new public health emergency through January 26. Read what the proclamation says and updates on the issue via our news story.
Regional telemedicine
MSDC is working closely with government partners to create a tri-state medical license or regional reciprocity for a medical license. While we work towards a long-term, permanent solution, omicron has created a crisis situation in medicine. All three states have emergency declarations that impact licensure. See below for information from Maryland and Virginia
Virginia
Maryland