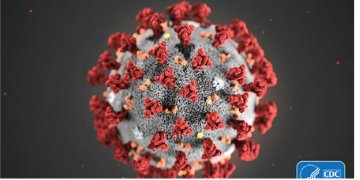 Information for DC Physicians Regarding COVID-19 and Coronavirus
During the COVID-19 public health emergency, MSDC has continuously offering information, resources, and support to physicians and the public during this critical time. COVID-19 not only has health consequences, but practice and economic consequences for the health profession.
Below are our breaking news items and evergreen resources on the outbreak. If you have any suggestions for content or information, email us with your suggestions.
Important Updates
Check out our COVID vaccine information page here. Sign up for your COVID vaccination here.
Want to help your patients answer basic questions about COVID-19? Bookmark and share this National Academy of Science page on answers to basic COVID questions.
Medical information updates: Get your COVID-19 data for DC here and your testing location information here.
DC Medical Reserve Corps
COVID-19 showed the importance of volunteering for the greater good - join today