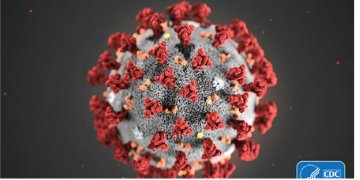 Information for DC Physicians Regarding COVID-19 and Coronavirus
As the COVID-19 public health emergency evolves, MSDC is continuously offering information, resources and support to physicians and the public during this critical time. COVID-19 not only has health consequences, but practice and economic consequences for the health profession.
The MSDC COVID-19 page has three areas you can access on the right side:
Updated information and guidance on treating your patients, especially those with COVID-19
Guidance and information on maintaining your practice during COVID-19
Information for yourself and staff on helping yourself financially, mentally, and emotionally during the public health emergency
Below are our breaking news items and evergreen resources on the outbreak. If you have any suggestions for content or information, email us with your suggestions.
Important Updates
DC Health and the Bowser Administration has called on elective and non-urgent medical procedures to be delayed during the COVID-19 public health emergency. Read more details here.
CMS released major new changes in place under COVID-19. See here for the press release but changes include: massive expansion of telemedicine reimbursement, allowance of virtual check-ins for new patients, removal of frequency limitation on medicare telehealth, tele-supervision of providers, and MIPS changes.
DC Health issues new guidance for conserving PPE - see here.
MSDC President J. Desiree Pineda, MD, FACP sent a letter to the Council of DC outlining economic areas the Council needs to consider in the coming weeks and months to protect physician practices. Read the letter here. This follows Dr. Pineda's letter (seen here) last week to DC Health.
DC Medical Reserve Corps
Now is the time to join the DC Medical Reserve Corps if you have the time and ability - join today
MSDC joined other DC health care associations in sending a letter to DC Health outlining important policy changes needed in the District to combat COVID-19.