Washington Healthcare On Wednesdays
Washington Healthcare on Wednesdays (WHOW)
Every Wednesday, MSDC provides online community and on-demand information to meet the personal and professional needs of the physician community in Washington, DC.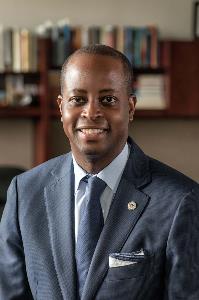 MSDC is delighted to announce Howard University President Wayne Frederick, MD, MPH, FACS, will join us for this Washington Healthcare on Wednesday. Dr. Frederick has gained national attention for his proactive moves to ensure Howard University, the School of Medicine, and the hospital are well prepared for an uncertain future.

Join us as we discuss Howard's plan for a new hospital, his thoughts on medicine in the District, and the future of education in the District and beyond.

This townhall is co-hosted with the Medico-Chirurgical Society of the District of Columbia.
This event is over. View VIDEO RECORDING.
____________________________________________________________________
Wayne A. I. Frederick, M.D., MBA, FACS was appointed Interim President of Howard University in October 2013, after serving as Provost and Chief Academic Officer for more than a year. On July 21, 2014, he was officially named the 17th President of Howard. The Board of Trustees voted to appoint Dr. Frederick after a unanimous recommendation by the University's Presidential Search Committee.
As the 17th President, Dr. Frederick's goal is to enhance the Howard University legacy, ensure that the University maximizes its impact and that its students receive a well-rounded educational experience. Through his experience as a scholar and an administrator, Dr. Frederick strives to develop innovative approaches to focus on the institutional priorities of his beloved alma mater and support the success of its students.

As an undergraduate student, Dr. Frederick was admitted to Howard University's B.S./M.D. dual degree program. He completed the requirements for both degrees in six years, allowing him to earn both his Bachelor of Science and his medical degree by the age of 22.

Following his post-doctoral research and surgical oncology fellowships at the University of Texas MD Anderson Cancer Center, Dr. Frederick began his academic career as Associate Director of the Cancer Center at the University of Connecticut. Upon his return to Howard University, his academic positions included Associate Dean in the College of Medicine, Division Chief in the Department of Surgery, Director of the Cancer Center and Deputy Provost for Health Sciences. He also earned a Master of Business Administration degree from Howard University's School of Business in 2011. Dr. Frederick continues to operate and lectures to the second-year medical students of Howard University's College of Medicine. His medical research seeks to narrow the disparity in all cancer-care outcomes, with a focus on gastrointestinal cancers.

A distinguished researcher and surgeon, Dr. Frederick is the author of numerous peer-reviewed articles, book chapters, abstracts and editorials. He has also received various awards honoring his scholarship and service. In January 2017, the Federal Reserve System Board of Governors elected Dr. Frederick to the Federal Reserve Bank of Richmond's Baltimore Branch. In May 2016, President Barack H. Obama appointed Dr. Frederick to the Board of Advisors for the White House Initiative on HBCUs. Dr. Frederick has also received the National Association of Health Services Executives' Congressional Black Caucus Distinguished Leadership in Health Care Award, and a Congressional Citation for Distinguished Service, presented by the Honorable Barbara Lee on the Occasion of Caribbean-American Heritage Month. In April 2016, Dr. Frederick became a member of the American Surgical Association, known as "the nation's oldest and most prestigious surgical organization."

Dr. Wayne A. I. Frederick is a true son of Howard University — a proud and loyal exemplar of its motto: Truth and Service.