Washington Healthcare On Wednesdays
Washington Healthcare on Wednesdays (WHOW)
Every Wednesday, MSDC provides online community and on-demand information to meet the personal and professional needs of the physician community in Washington, DC.



Register Now
With Mayor Muriel Bowser's recent order to allow elective procedures and moves by neighoring states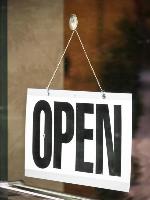 to allow nonemergent, non-COVID-19-related care, patients and medical practices are experiencing much needed relief. But as long as COVID-19 is a threat, reopening a medical practice or healthcare facility comes with a unique set of risks that should be considered. In addition, physicians can expect a surge of delayed care that has gone untreated
As doctors prepare to open their practice, there are multiple legal and business considerations.

This webinar will help you:

Evaluate the risks involved;
Identify what you can do to address potential risks
Develop strategies to adjust your own processes and systems, create effective communications



PRESENTERS:
Reza Ghafoorian, MD, Esq.
Jay Williams, MS, Esq.
G2Z Law Group, PLLC


This event is over. See the VIDEO RECORDING.



This is a Washington Healthcare on Wednesdays Webinar.