Healthy Physician Foundation
Welcome to your new resource for stopping the scourge of moral injury, burnout, and addiction.
MSDC joins the American Medical Association and the entire House of Medicine in recognizing the epidemic of burnout in healthcare professionals. In particular, MSDC remains dedicated to providing resources and support to District physicians in their struggle against burnout. For decades, MSDC has provided support and advocacy for those physicians battling addiction. MSDC has officially launched The Healthy Physician Foundation to advance physician wellness.
What is the Healthy Physician Foundation?
The Healthy Physician Foundation is an affiliated 501(c)3 charitable organization dedicated to addressing and preventing moral injury in the physician population, with a specific focus in the DC area. This organization exists to provide programs, resources, and community to a profession overwhelmed and overburdened by stress.

What kind of resources does the Healthy Physician Foundation provide?
The Foundation focuses on two areas. The first area is support for behavioral and addiction illness through our long-standing Physician Health Program. The second area is our rapidly growing Wellbeing Program, which offers resources to prevent and address moral injury in the physician community.
What is the MSDC Wellbeing Program?
The MSDC Wellbeing Program serves the physician community by offering resources and programs that prevent and address burnout and moral injury. Existing resources include our Healthy Physician App, free consultations with vetted wellness professionals, a line-up of community-building programs, and articles on the latest wellbeing information.
Is this the same as the Medical Society and Alliance Foundation (MSAF)?
No, MSAF is a separate organization with a very important mission. Learn more here.
The Healthy Physician Foundation is a 501(c)3 charitable organization. Donations to the Foundation are tax deductible to the maximum extent of the law.

DONATE TO THE FOUNDATION
If you want to work with the Foundation on applying for grants, sponsorship opportunities, or other fundraisers, contact Robert Hay Jr. at 202-466-1800 or hay@msdc.org.
Use the QR code to donate quickly and easily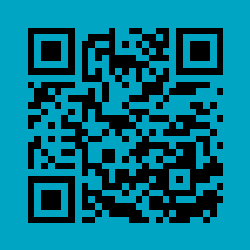 National Bonsai Museum Walking Tour

May 21, 2022 11:00 AM to 12:30 PM

Participate in a special wellness event with Dr. Joe Gutierrez at the National Bonsai and Penjing Museum.

CME and Spaghetti

September 15, 2022

Get some CME hours while enjoying a good meal and networking, thanks to PCRM.
Maintaining Mental Wellness
May 5, 2022, 07:21 AM by Vida Fitness
In honor of Mental Health Month this May, VIDA Fitness dives into tips to improve your mental wellness.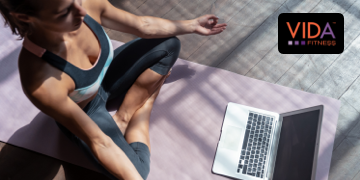 The following is provided by MSDC Health and Wellness Partner VIDA Fitness
Maintaining a healthy mind is one of the most important modalities of proper wellness and is key in establishing a balanced lifestyle.
According to the World Health Organization, mental wellness is defined as "a state of well-being in which the individual realizes his or her own abilities, can cope with the normal stresses of life, can work productively and fruitfully, and is able to make a contribution to his or her community."
In honor of Mental Health Month this May, we are diving into the following tips to consider and improve your mental wellness. Learn more about how connecting with others, getting active, practicing gratitude, and meditating can all help boost your mental health and contribute to a well-rounded, healthier life.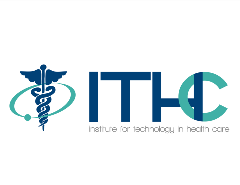 The Foundation and Wellbeing Program is supported by a grant from The Institute for Technology in HealthCare, a non-profit organization, located in Washington, DC. The Institute for Technology in HealthCare is concerned with the use of technology to benefit and stimulate others in health care. For more information about The Institute for Technology in HealthCare please visit the website at www.ithcawards.org.