Healthy Physician Foundation
Welcome to your new resource for stopping the scourge of moral injury, burnout, and addiction.
MSDC joins the American Medical Association and the entire House of Medicine in recognizing the epidemic of burnout in healthcare professionals. In particular, MSDC remains dedicated to providing resources and support to District physicians in their struggle against burnout. For decades, MSDC has provided support and advocacy for those physicians battling addiction. MSDC has officially launched The Healthy Physician Foundation to advance physician wellness.
What is the Healthy Physician Foundation?
The Healthy Physician Foundation is an affiliated 501(c)3 charitable organization dedicated to addressing and preventing moral injury in the physician population, with a specific focus in the DC area. This organization exists to provide programs, resources, and community to a profession overwhelmed and overburdened by stress.

What kind of resources does the Healthy Physician Foundation provide?
The Foundation focuses on two areas. The first area is support for behavioral and addiction illness through our long-standing Physician Health Program. The second area is our rapidly growing Wellbeing Program, which offers resources to prevent and address moral injury in the physician community.
What is the MSDC Wellbeing Program?
The MSDC Wellbeing Program serves the physician community by offering resources and programs that prevent and address burnout and moral injury. Existing resources include our Healthy Physician App, free consultations with vetted wellness professionals, a line-up of community-building programs, and articles on the latest wellbeing information.
Is this the same as the Medical Society and Alliance Foundation (MSAF)?
No, MSAF is a separate organization with a very important mission. Learn more here.
The Healthy Physician Foundation is a 501(c)3 charitable organization. Donations to the Foundation are tax deductible to the maximum extent of the law.

DONATE TO THE FOUNDATION
If you want to work with the Foundation on applying for grants, sponsorship opportunities, or other fundraisers, contact Robert Hay Jr. at 202-466-1800 or hay@msdc.org.
Use the QR code to donate quickly and easily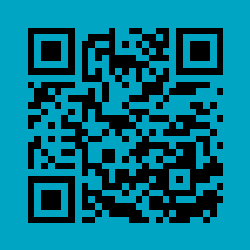 Summer Spa Social

July 19, 2022 6:00 PM to 8:00 PM

Nothing says summer like a relaxing spa treatment, socializing, refreshments, and a trip to the pool. DC's hard-working women physicians and practice managers are invited to a wellbeing event at VIDA Fitness's Aura Spa.
Study: Pre-Vaccine Pandemic Expanded Moral Injury to All Healthcare Workers
The study shows that moral injury came in different ways over time in 2020 and needs to be addressed by healthcare employers.

We know moral injury was on the rise prior to the COVID-19 pandemic and the pandemic has been a traumatic event. In case there was any doubt that it has compounded moral injury in the healthcare workforce, a new study confirms what we have all experienced.
Publish last week in the JAMA Network Open, the study surveyed professionals during two time periods ("phases") before a COVID vaccine became available: April 24-May 30, 2020 and October 24-November 30, 2020. The survey captured over 1,800 individual responses from the physician, nursing, advanced practice practitioner, and chaplain professions. The authors concluded from the data that moral injury came not from one event but from continued exposure and morally injurious environments.
Studying responses showed the following:
Moral injury in the first phase of questions came from fear of the virus and infection, but in the second phase moral injury came from the routinization of treating people infected with the virus.
Lack of PPE was a major driver in moral injury in phase 1 but decreased substantially as more PPE was available on phase 2.
Over both phases respondents reported increased isolation due to fear of being infected or assuming people were infected and hiding their symptoms. The increased distance - physical and emotion - was a self-reported cause of much moral injury.
Over both phases, healthcare practitioners felt burned out due to a physical distance from patients, due to COVID protocols and reliance on telemedicine.
Many practitioners felt betrayed by employers in phase 1 due to PPE shortages and requirements. One respondent wrote, "I felt our lives were more disposable than our PPE was".
The study concludes that the workplace bears a large responsibility to address to moral injury the last two years has caused. Urging employers to move beyond slogans like, "heroes work here", the authors propose proactive treatments such as:
Providing adequate PPE
Available PTO
Support for childcare needs
Nearby lodging for individuals on rapid-cycle shifts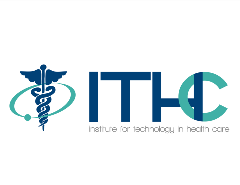 The Foundation and Wellbeing Program is supported by a grant from The Institute for Technology in HealthCare, a non-profit organization, located in Washington, DC. The Institute for Technology in HealthCare is concerned with the use of technology to benefit and stimulate others in health care. For more information about The Institute for Technology in HealthCare please visit the website at www.ithcawards.org.