Healthy Physician Foundation
Welcome to your new resource for stopping the scourge of moral injury, burnout, and addiction.
MSDC joins the American Medical Association and the entire House of Medicine in recognizing the epidemic of burnout in healthcare professionals. In particular, MSDC remains dedicated to providing resources and support to District physicians in their struggle against burnout. For decades, MSDC has provided support and advocacy for those physicians battling addiction. MSDC has officially launched The Healthy Physician Foundation to advance physician wellness.
What is the Healthy Physician Foundation?
The Healthy Physician Foundation is an affiliated 501(c)3 charitable organization dedicated to addressing and preventing moral injury in the physician population, with a specific focus in the DC area. This organization exists to provide programs, resources, and community to a profession overwhelmed and overburdened by stress.

What kind of resources does the Healthy Physician Foundation provide?
The Foundation focuses on two areas. The first area is support for behavioral and addiction illness through our long-standing Physician Health Program. The second area is our rapidly growing Wellbeing Program, which offers resources to prevent and address moral injury in the physician community.
What is the MSDC Wellbeing Program?
The MSDC Wellbeing Program serves the physician community by offering resources and programs that prevent and address burnout and moral injury. Existing resources include our Healthy Physician App, free consultations with vetted wellness professionals, a line-up of community-building programs, and articles on the latest wellbeing information.
Is this the same as the Medical Society and Alliance Foundation (MSAF)?
No, MSAF is a separate organization with a very important mission. Learn more here.
The Healthy Physician Foundation is a 501(c)3 charitable organization. Donations to the Foundation are tax deductible to the maximum extent of the law.

DONATE TO THE FOUNDATION
If you want to work with the Foundation on applying for grants, sponsorship opportunities, or other fundraisers, contact Robert Hay Jr. at 202-466-1800 or hay@msdc.org.
Use the QR code to donate quickly and easily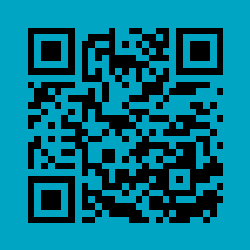 Summer Spa Social

July 19, 2022 6:00 PM to 8:00 PM

Nothing says summer like a relaxing spa treatment, socializing, refreshments, and a trip to the pool. DC's hard-working women physicians and practice managers are invited to a wellbeing event at VIDA Fitness's Aura Spa.
Partake in the Season of Giving with MSDC Wellness Programs
Your money, time, and advocacy help us build programs to support physicians in their greatest time of need.
The Season of Giving

'Tis the season for giving. MSDC's giving opportunities and charitable endeavors are aimed at wellbeing and the health of the community.

MSDC's wellness programs include the Physician Health Program and the Healthy Physician Program. Together, these programs address the full spectrum of wellness, from personal and professional resilience and work-life balance through illness and disorders which can be career-threatening and sometimes life-threatening. MSDC's programs are physician-driven and guided by the science and craft of healing. To support these valuable programs, make a tax-deductible donation here.

HEALTHY PHYSICIAN PROGRAM
The Healthy Physician Program (HPP) is MSDC's comprehensive physician wellness program that provides resources and templates to address moral injury and burnout and its many manifestations. It is a much-needed resource in these challenging times and offers a wide range of benefits:
Coaching and counselling: MSDC's wellness professionals can address professional needs (leadership development, career coaching, workplace concerns, burnout) and professional needs (relationship discussions, identity concerns, work-life balance). They were selected for their physician expertise and a number are physicians themselves. HPP funding makes two complimentary sessions available to all Active MSDC members.
Networking and community: Connection to like-minded peers is one of the best ways to combat burnout and revitalize your love of medicine. Whether your interest lies in shaping the future of medicine, women in medicine, early career development, private practice or elsewhere, MSDC has an opportunity for you to get involved. Learn more about our physician communities.
Burnout prevention technology. The newest wellbeing resource is the convenient Healthy Physician app. To help prevent burnout, it provides regular physician-specific inspiration, professional counseling and coaching, peer-to-peer messaging, and wellbeing resources and best practices. It is available for download to Apple or Android devices.

PHYSICIAN HEALTH PROGRAM
For almost 40 years, the Physician Health Program (PHP) has helped save hundreds of physician lives and careers and promoted quality medical care. The PHP provides confidential assistance to physicians, resident physicians, and medical students suffering from substance use disorders, psychiatric disorders, and other behavioral problems. Through a staffed peer review committee, the program refers for evaluation, monitors the treatment and clinical practice of its participants and provides advocacy and support as well as outreach activities, including prevention and education. It has a 95% success rate for physicians who comply with the program.

Have you ever thought to yourself:

I worry that a physician friend might have a drinking problem
I suspect a colleague is self-prescribing painkillers or other controlled medications
I observe signs of depression, mood instability, or anxiety in a colleague to the point that their performance is affected
If you have wanted to help a friend or colleague in need, but did not know where to turn, look no further. The Physician Health Program is a physician-led program aimed at healing these physicians.
Learn more
.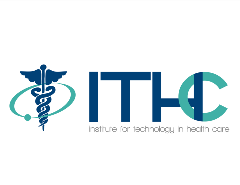 The Foundation and Wellbeing Program is supported by a grant from The Institute for Technology in HealthCare, a non-profit organization, located in Washington, DC. The Institute for Technology in HealthCare is concerned with the use of technology to benefit and stimulate others in health care. For more information about The Institute for Technology in HealthCare please visit the website at www.ithcawards.org.